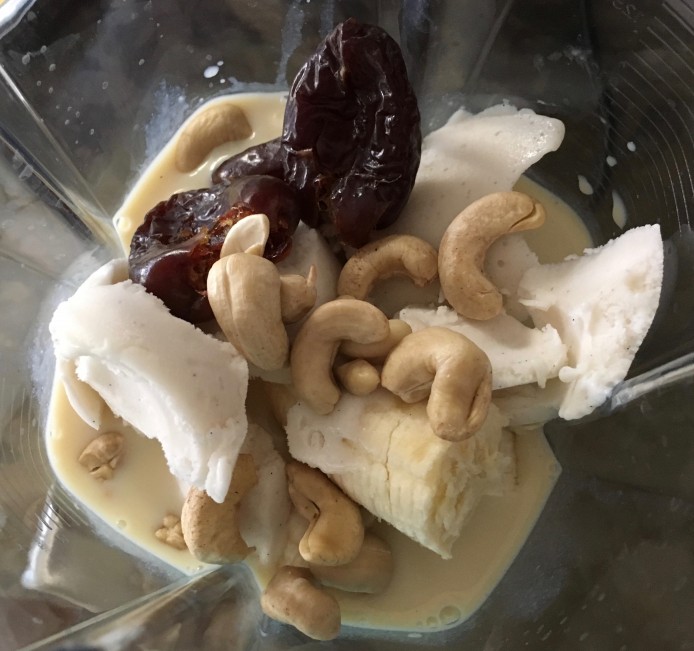 With my Vegan son back home from college, and his jaw wired shut from recent jaw surgery, I'm getting creative with the blender! This recipe is great, regardless of whether you are on a liquid diet or not. And, to make it non-Vegan simply use cow's milk and vanilla ice cream. But, if you've got the ingredients on hand, use them! Vegan is so good for the body and the planet. The ingredients I use are pictured below, I even threw in a heaping spoon of almond butter to give some added healthy fat and protein–with or without this addition, the shake is delicious.
Ingredients:
1 cup soy milk
1 banana
¼ cup raw cashews
1 heaping tablespoon almond butter (optional)
½ cup coconut milk vanilla bean frozen dessert
2-3 medjool dates, seeds removed
1 cup ice cubes
Place ingredients in order listed into blender. Blend or "liquify" until smooth, or start at slow speed and gradually increase to high, until blended. Yum!