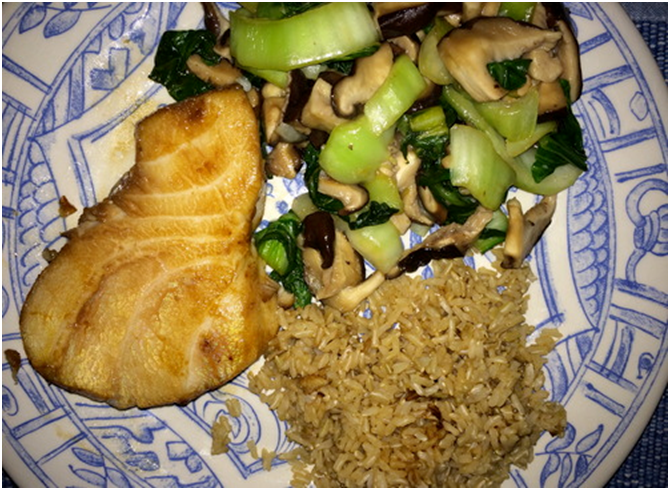 Grilled Chilean Sea Bass with Baby Bok Choy & Shiitake Mushrooms
For the fish marinade:
2-4 filets Chilean Sea Bass (aka Patagonian Toothfish)
1/4 cup organic gluten-free tamari soy sauce
1/4 cup orange juice (or juice of 1 lime)
2T. brown sugar or 3 T. mirin
1 T. grated fresh ginger
For the veggies:
4 heads baby bokchoy
10 shiitake mushrooms
1T. grapeseed oil
1/4 cup organic gluten-free tamari soy sauce
1/8 cup mirin
1/8 cup seasoned rice wine vinegar
Rinse and pat dry the fish. In a glass measuring cup, whisk together the ingredients for the fish marinade, stirring vigorously to incorporate the brown sugar. If low on brown sugar substitute some mirin. Place fish filets in a large ziploc bag and add the marinade. Zip to seal and let sit for up to 30 minutes, flipping over from time to time.
Meanwhile, wash and slice the baby bokchoy and shiitake mushrooms. Prepare a foil tray upon which to cook the fish on the grill. Place fish on foil tray, and pour some of the marinade over the fish. Place foil tray onto the grill and cook on high for 4 minutes. Flip fish, reduce to medium-high and cook 4-5 more minutes. Cut with knife to check for doneness. Cover with foil to keep warm until serving.
Once the fish is on the grill, heat a large skillet to saute the veggies. Heat 1T. grapeseed oil. Add baby bokchoy and shiitake mushrooms. (These will make the skillet seem very full at first, but they will shrink while cooking.) Add some of the soy sauce and mirin stirring constantly. Then add some rice vinegar. Though I have given specific quantities above, I usually just add a few shakes from the bottle of the soy sauce and mirin and then a smaller slash or two of the rice vinegar. Adjust to taste.
Serve with brown rice. Yum!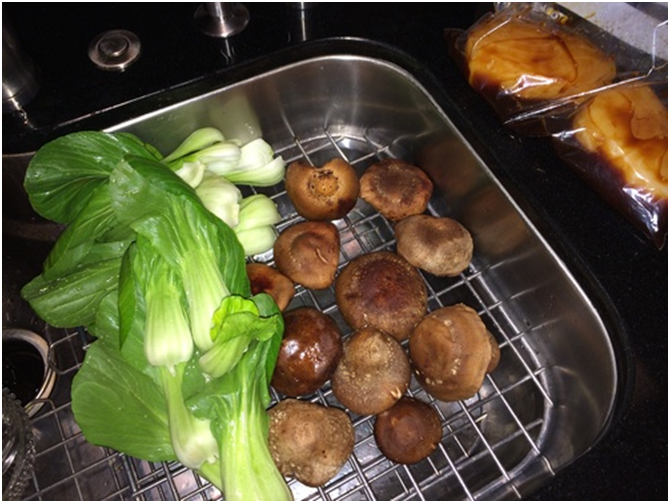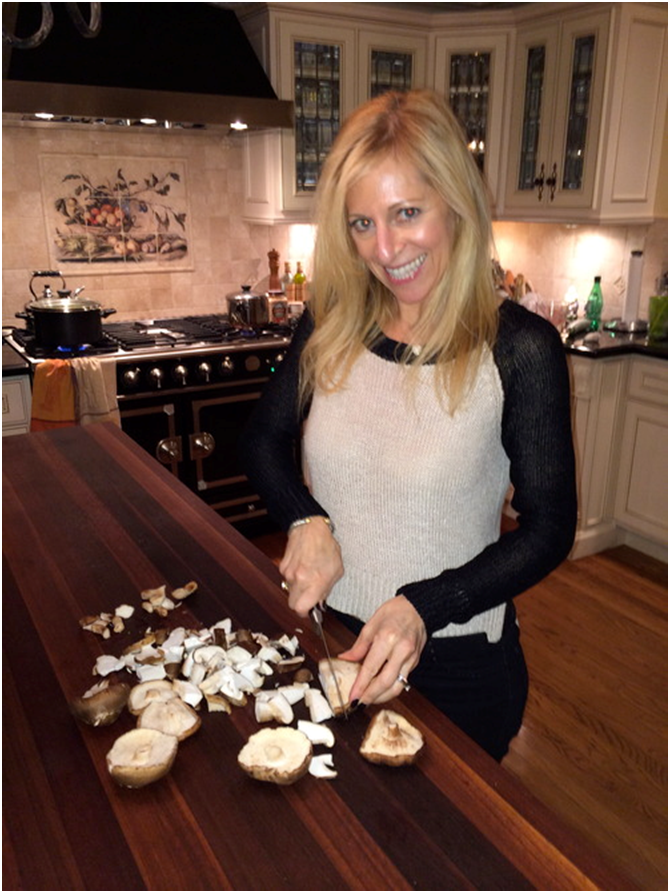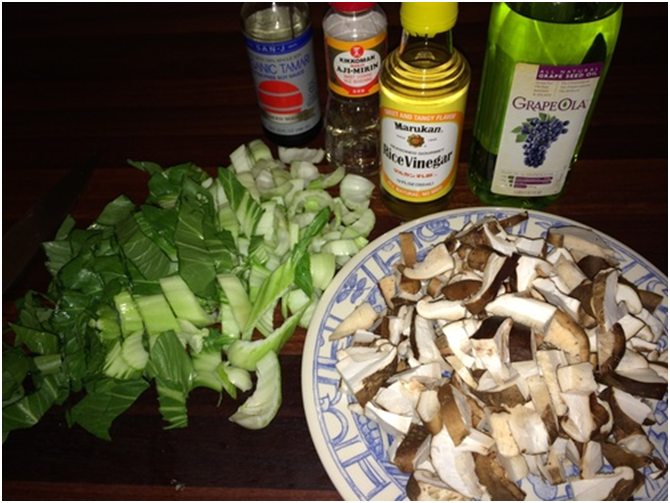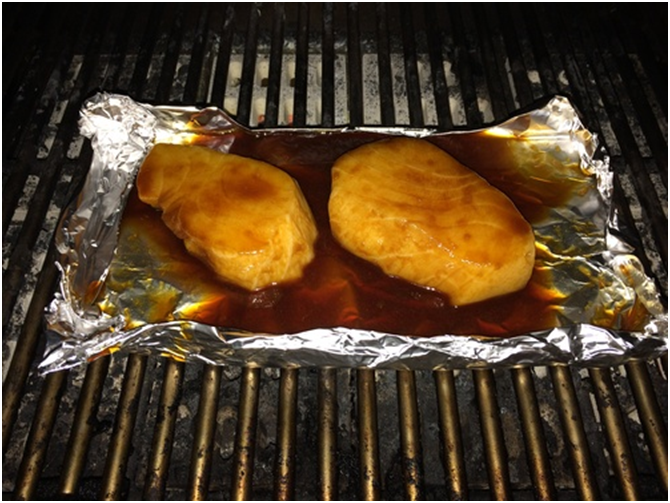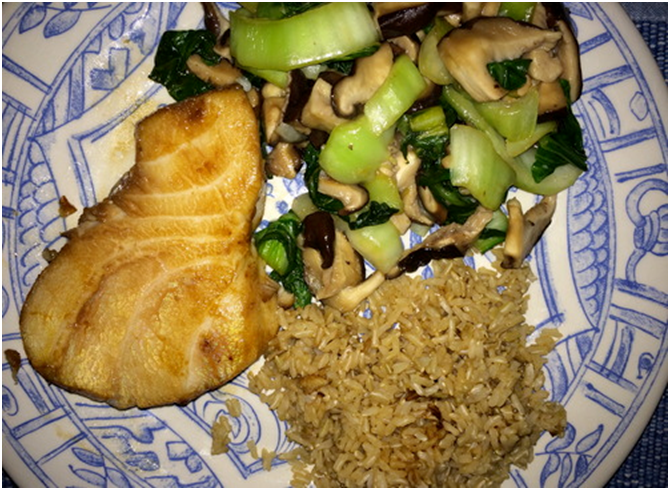 Opps! I burned the rice a little bit this time…oh well, i'm not perfect.
Look for my delicious salad of Mixed Baby Greens with Fennel, Orange and Avocado…it is great topped with the leftover sea bass. Or, if you do not have the time or energy to make the sauteed vegetables above, serve the fish with this salad instead. Yum!