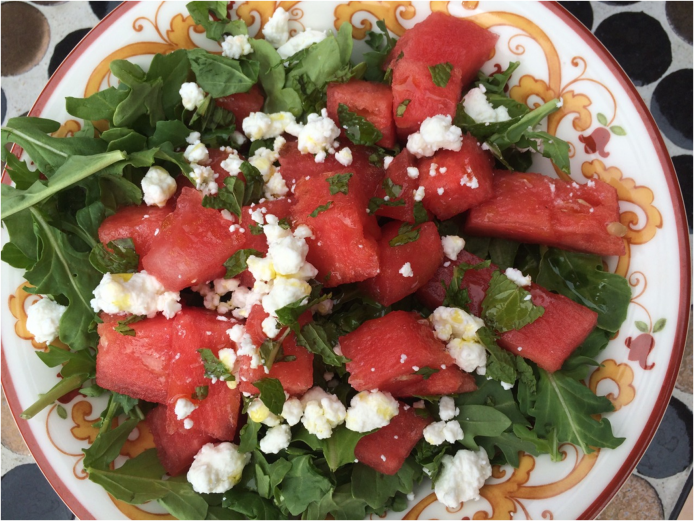 Watermelon and Goat Cheese Salad
This is most refreshing on a hot spring or summer day. Because of the juiciness of the watermelon a slight olive oil drizzle is the only thing needed to dress this delicious salad.
1/2 cup organic spinach leaves
2 cup organic baby arugula
1 cup watermelon, cut in 1" cubes
1/4 cup crumbled goat cheese
4-5 mint leaves, torn
1/2-1 T. olive oil
Tear spinach and arugula leaves into bite size pieces and place in salad plate(s). Top with the watermelon cubes. Sprinkle on desired amount of crumbled goat cheese and mint leaves. Drizzle with olive oil. Serves 1-2.
Optional: Add sliced chicken and balsamic vinegar to make this more hearty.