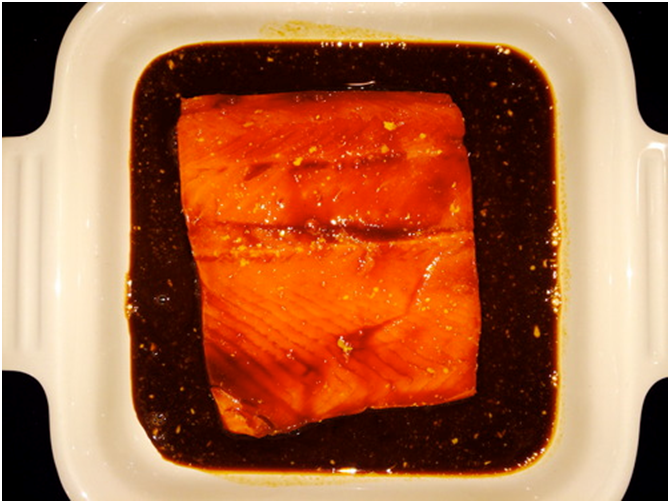 Soy Glazed Salmon with Greens and Shiitake Mushrooms
1/2 c. organic tamari soy sauce
2 T. dijon mustard
1/4 c. brown sugar
3/4 lb. wild-caught salmon
1-2 T. olive oil
1 bunch rainbow chard, chopped
1 bunch lacinto kale (aka dinosaur kale), chopped
8 shittake mushrooms, sliced
1/8- 1/4 cup vegetable broth
salt and pepper to taste
brown rice
Start cooking the brown rice. Preheat oven to 375. In a medium bowl or large pyrex measuring cup combine the soy sauce, mustard and brown sugar, whisking well to blend. Place salmon in a medium casserole dish and pour sauce over. Bake 15-20 minutes until desired doneness. Serve with brown rice and sauteed greens with shiitake mushrooms.
I used the wild-caught coho salmon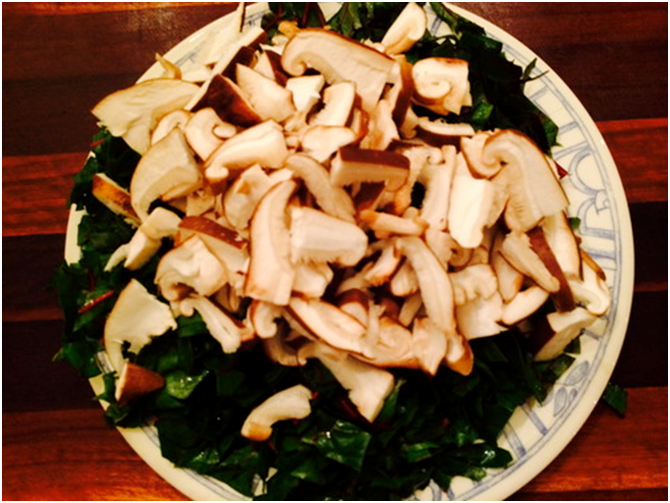 Here I used swiss chard, lacinto kale and shiitake mushrooms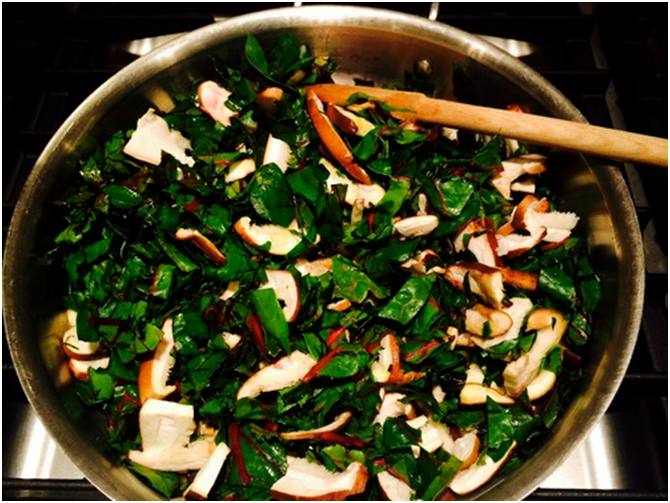 Heat 1 T. olive oil, add greens and mushrooms, add 1/8 – 1/4 c. organic vegetable broth, salt and pepper to taste. Saute until done.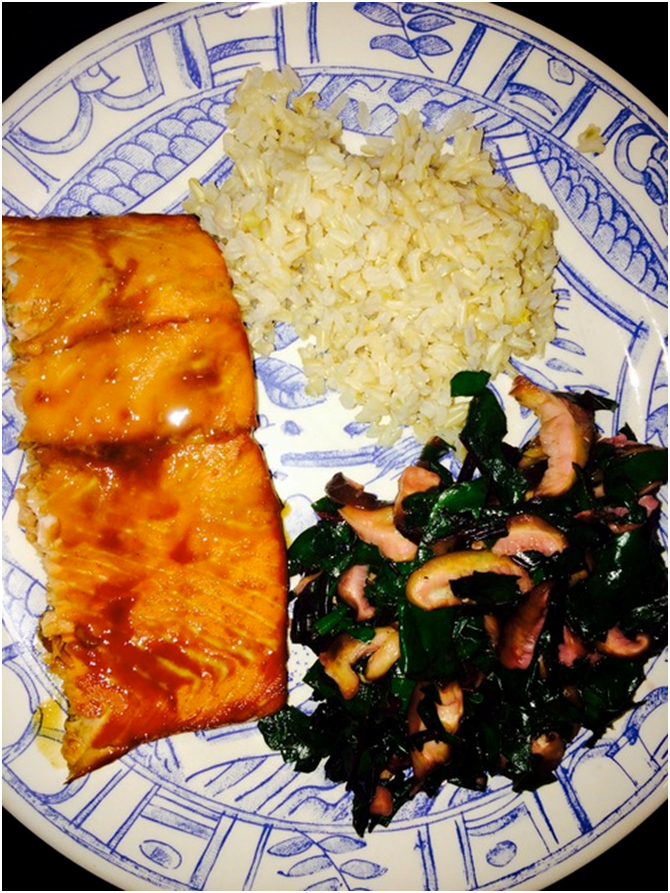 The hungry husband serving of salmon above and my size portion below. And there was some for leftovers too. Yum!