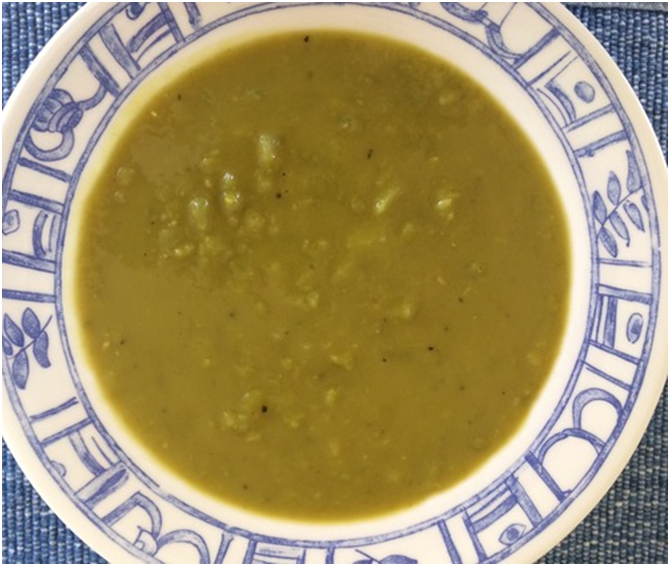 2 T. olive oil
1 onion (or 2 leeks, white part only), diced
5 stalks celery, diced
2 large carrots, diced (optional*)
2 small cloves garlic, minced or pressed
6 cups organic chicken (or vegetable) broth
2 cups water
1/2 t. turmeric
1/2 t. ground cumin seed
1/2 t. each ground black pepper and kosher salt
1 bay leaf
16 oz. dried green split peas, rinsed and drained
Heat olive oil in a large soup pot. Add onion, celery, carrots and garlic and saute over medium low heat for 5 minutes. Add turmeric, cumin, salt and pepper and stir well to combine. Add chicken broth, water, split peas and bay leaf; bring to a boil. Cover and simmer 30-45 minutes. Remove bay leaf. If desired, place half of the soup in a blender; puree and combine back into to the soup pot to achieve a creamy consistency. Yum!
*I don't love cooked carrots so I leave them out