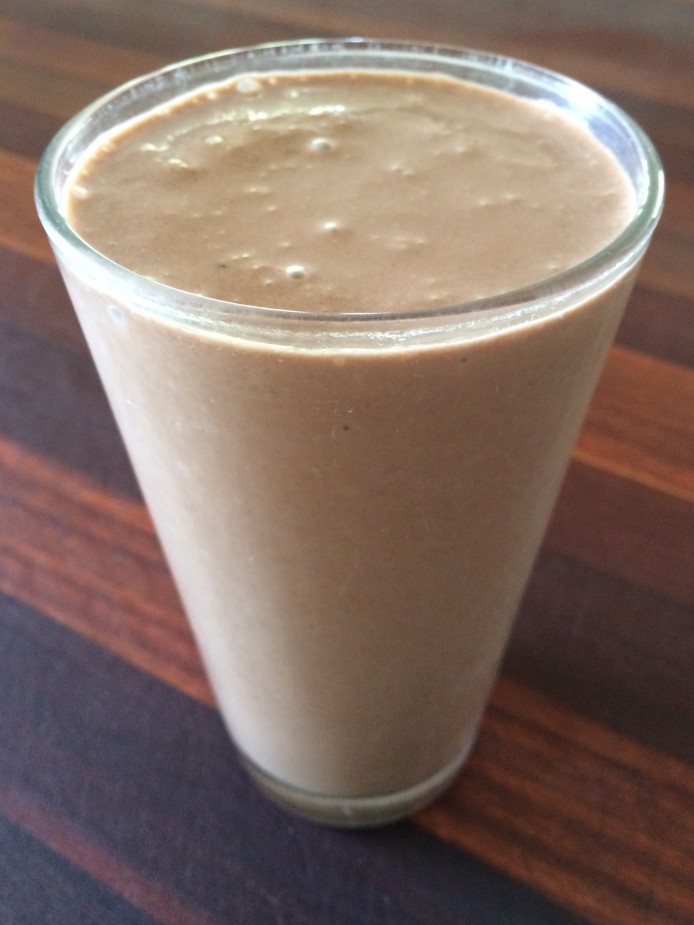 Chocolate Peanut Butter Banana Shake
This one is decadent tasting…but with no refined sugar and plenty of protein, it will keep you full all morning long.
1/2 c. nonfat hormone-free milk
1 T. cocoa powder (aka cacao powder)
1-2 T. smooth organic peanut butter
1 T. organic honey
1 ripe banana
1 c. ice cubes
Place ingredients into blender in listed order. Blend until smooth. Pour into an insulated cup and enjoy sipping this nutritious yumminess on your way out the door!