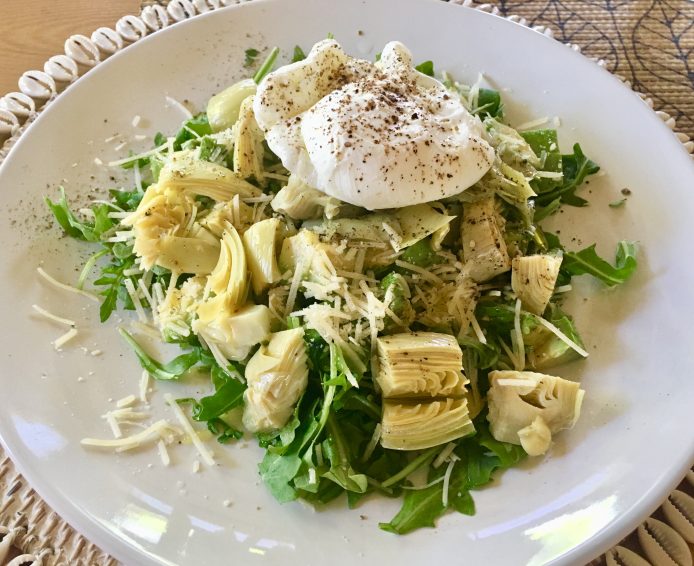 My favorite big breakfast these days is a poached egg or two atop this salad of yumminess. Arugula, artichokes and avocado are the three main ingredients, and I always add in shredded parmesan (or manchego) cheese and other items depending on what I have on hand and how hungry I'm feeling. If you don't have arugula available, don't fret, any leafy greens such as spinach, mixed baby greens or even watercress can fill in as a substitute. Artichoke hearts are known to be packed with antioxidants; they are an excellent source of dietary fiber and rich in vitamin C, magnesium, folate and potassium. Avocados, in addition to being creamy and delicious, are full of heathy fats and also high in fiber and a variety of vitamins and minerals–truly a superfood that I eat almost daily.  I have come to love this salad with a hard poached egg and a piece of a very special dry toast, specifically, Dave's Killer Bread, the one with 21 whole grains and seeds. While I used to avoid bread completely, or stick solely to sourdough, lately I have relaxed my own rules and this bread has become a must-have accompaniment my big breakfast salad. So hearty and delicious is this salad, even those who previously hadn't thought of having salad with breakfast will likely become converts after a few tries, I know my husband has, and you may too!
Ingredients per person:
2 handfuls arugula, torn to bite size pieces
2-3 artichoke hearts packed in water, quartered or chopped
1/3 avocado, diced
1/4 cup finely shredded parmesan cheese (or manchego cheese)
Optional additions (about 1/4 cup each per person): sliced mushrooms, sunflower seeds (1/8 cup), garbanzo beans, sprouted bean mix (see in photo near bottom), scallions.
For the dressing, I usually drizzle Extra Virgin Olive Oil (evoo), squeeze and lemon wedge over it and dust generously with black pepper. If I have more time, I'll make the vinaigrette dressing described below.
Apple Cider Vinegar & Lemon Vinaigrette:
5 Tbsp. Evoo
2 Tbsp. apple cider vinegar
1 Tbsp. lemon juice (or if no lemon on hand, do 3 Tbsp. apple cider vinegar)
1 tsp. dijon mustard
1 garlic clove, pressed
1/8 tsp. coarse black pepper, or to taste
Place dressing ingredients in a small glass jar, screw lid on tight and shake well until emulsified. Use 1-2 Tbsp. per person and store extra in the fridge for the next time. Toss salad well and serve. Top with a 6-10 minute poached egg, or serve alongside avocado toast topped with a runny (3 minute 15 second) poached egg. Enjoy!
Here are the ingredients for the basic Arugula Breakfast Salad::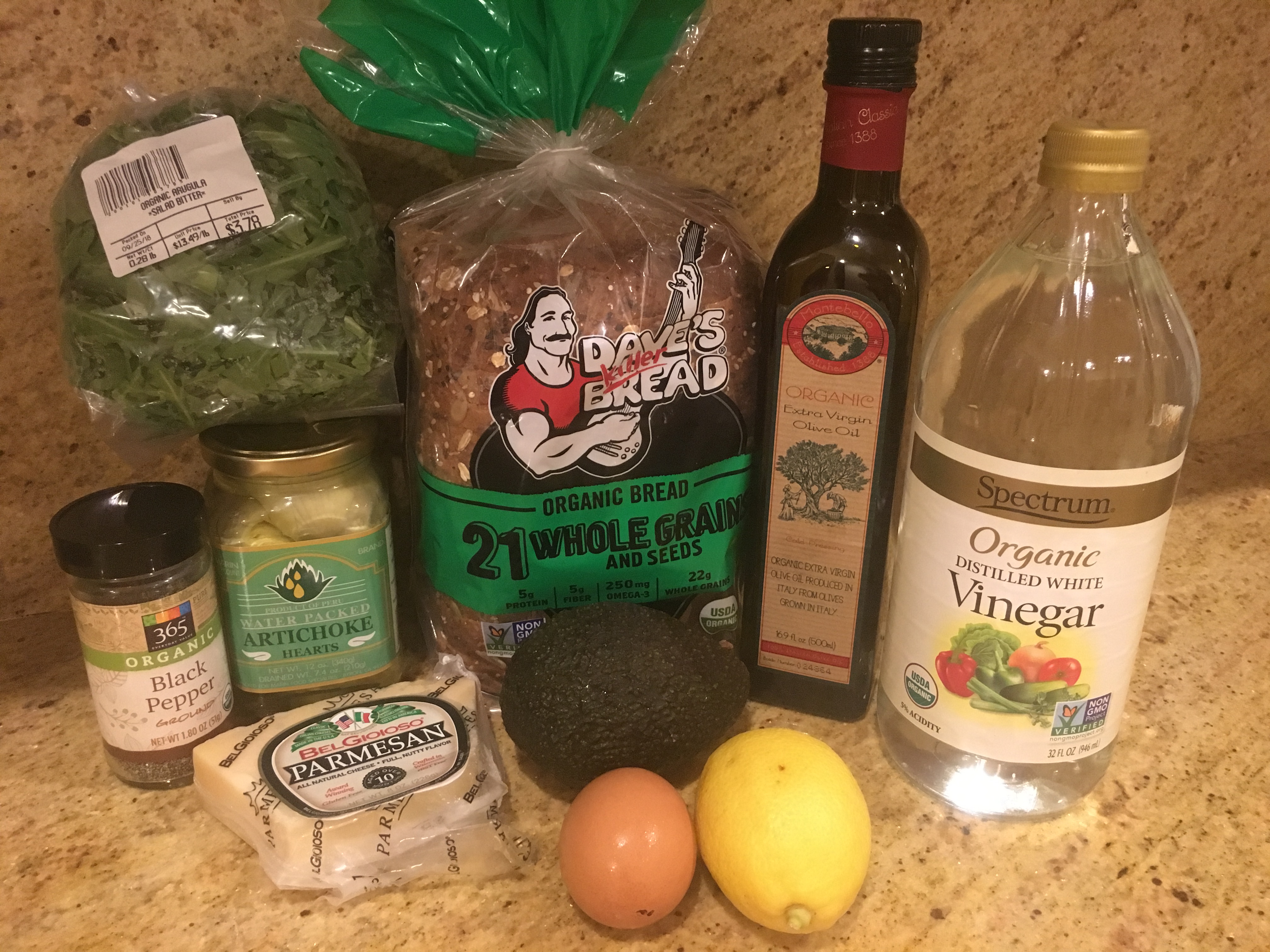 I love the earthy crunchiness of these sprouted beans from Maui Sprout Farms pictured below. They are a combination of pea, azuki and lentil sprouted beans. Small yet mighty, robust and raw. They are a great addition to any salad with no fruit in it, and when I have them on hand I throw some into my arugula breakfast salad.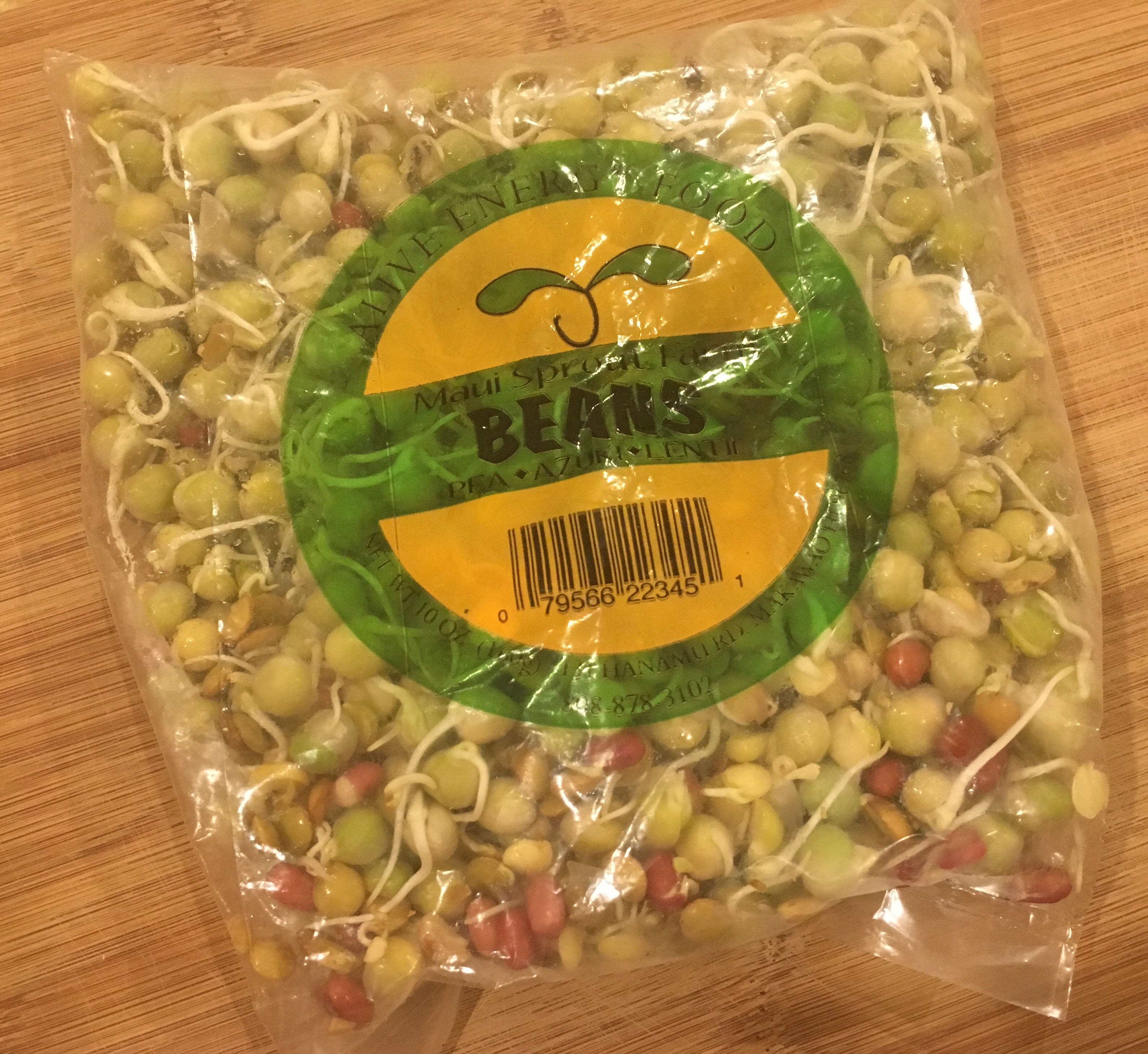 Other ways to enjoy your breakfast salad are pictured below.
Mixed greens breakfast salad with avocado toast topped with prosciutto and soft poached eggs: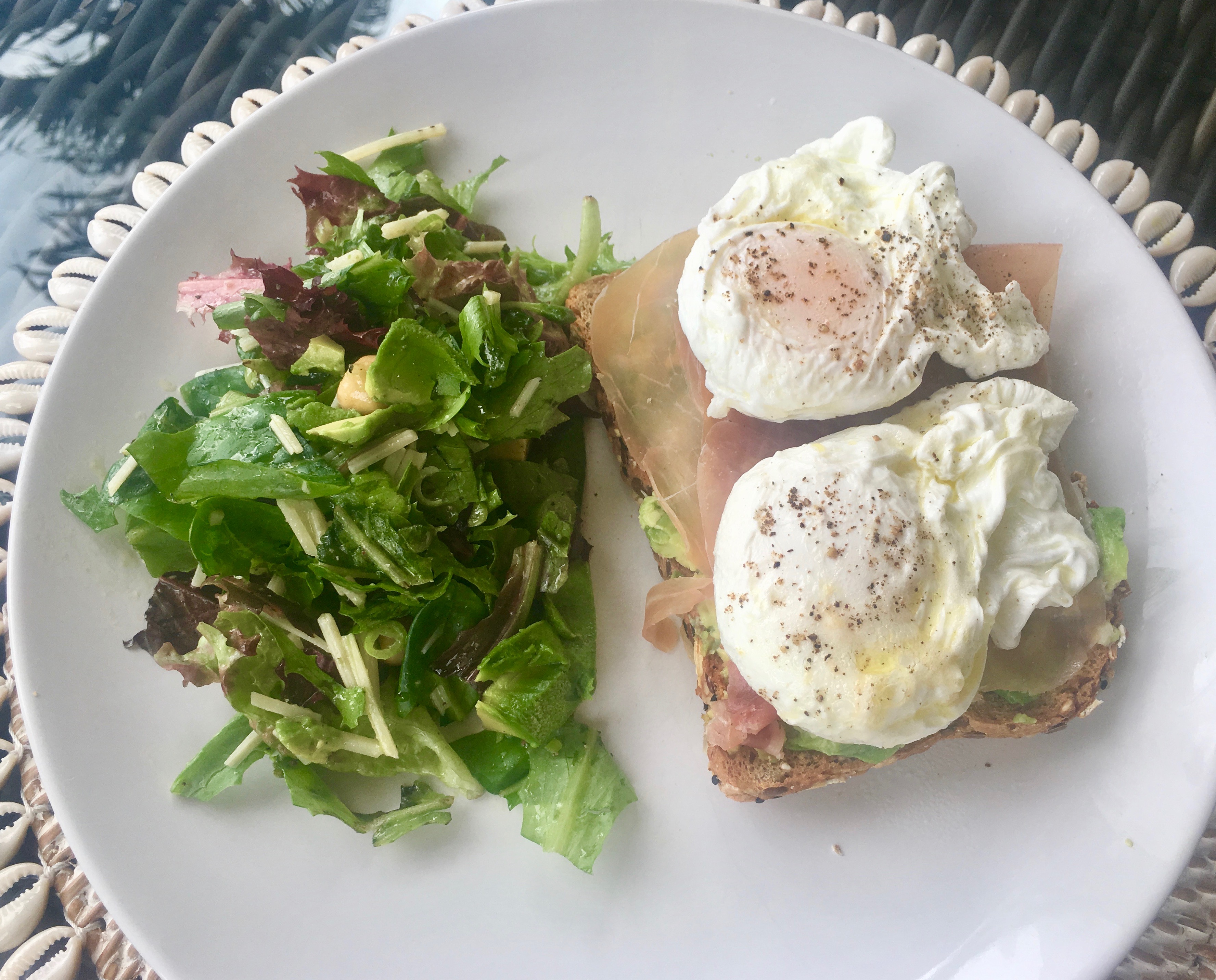 If you are enjoying avocado toast topped with smoked salmon, the arugula breakfast salad is a great accompaniment. Add a poached egg to make it a masterpiece.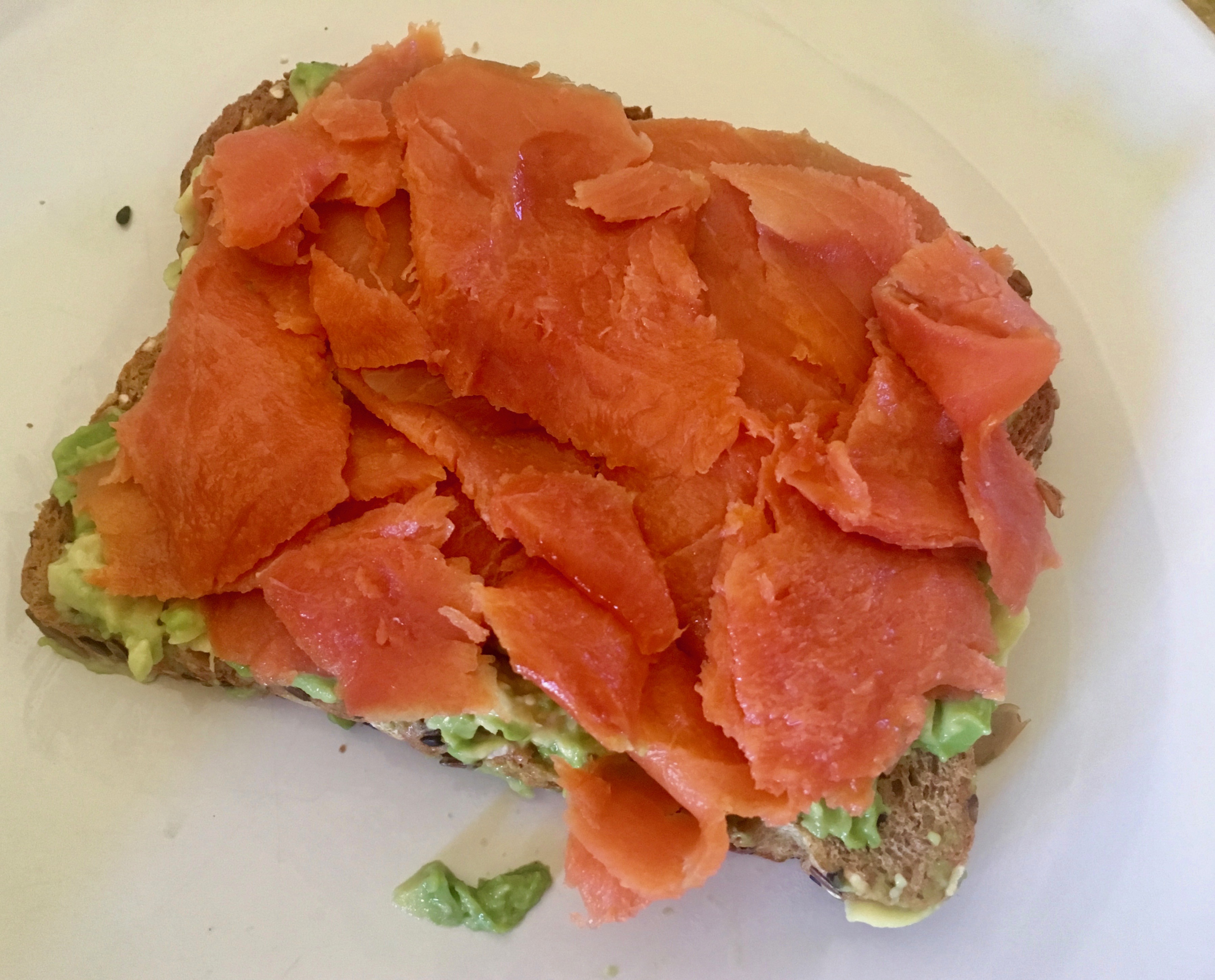 And here below is a different version of the salad; on this day I had no artichoke hearts so I added sliced scallions, sunflower sprouts and chick peas to my greens and avocado and I tossed it in the apple cider vinegar and lemon vinaigrette: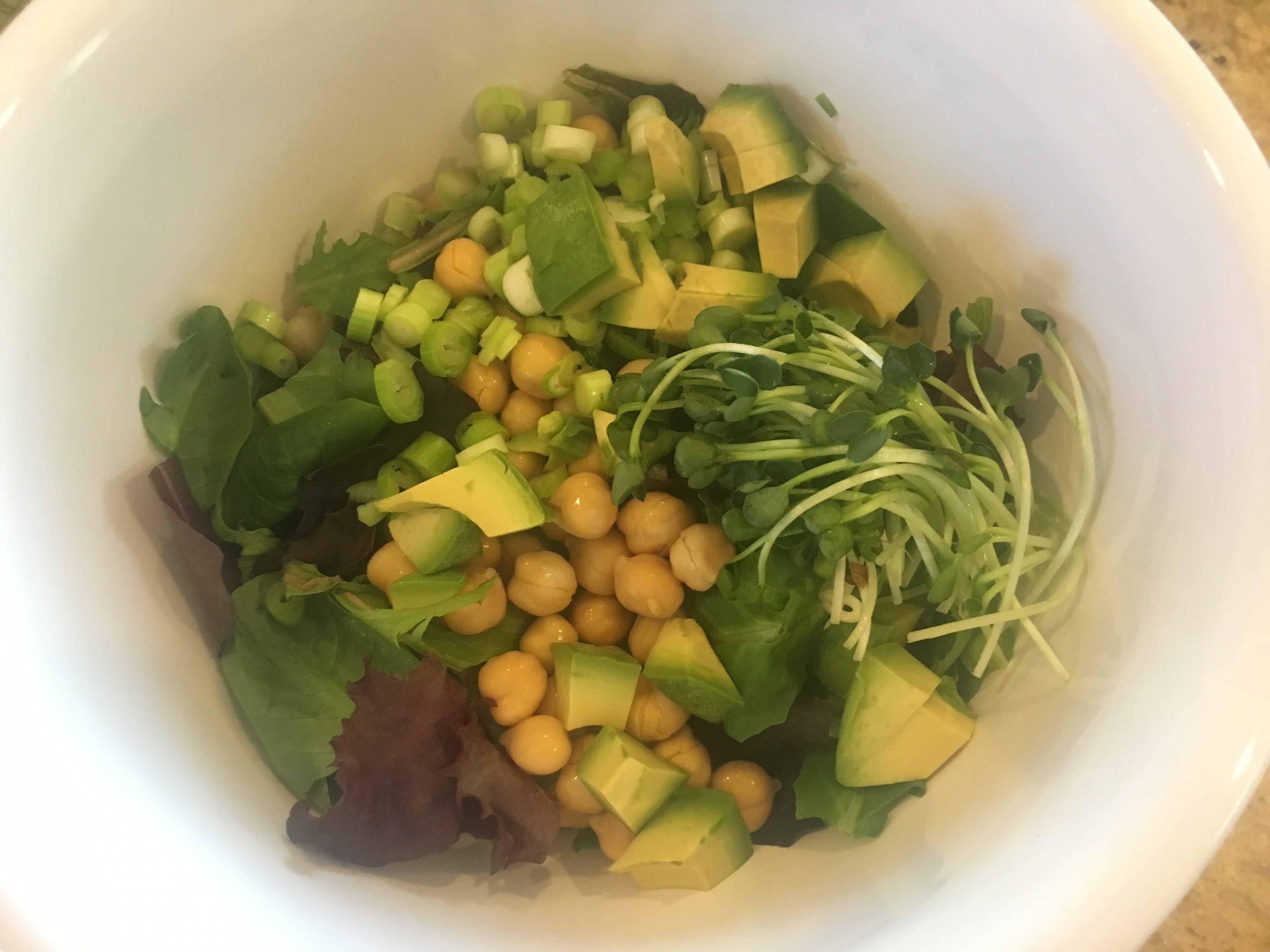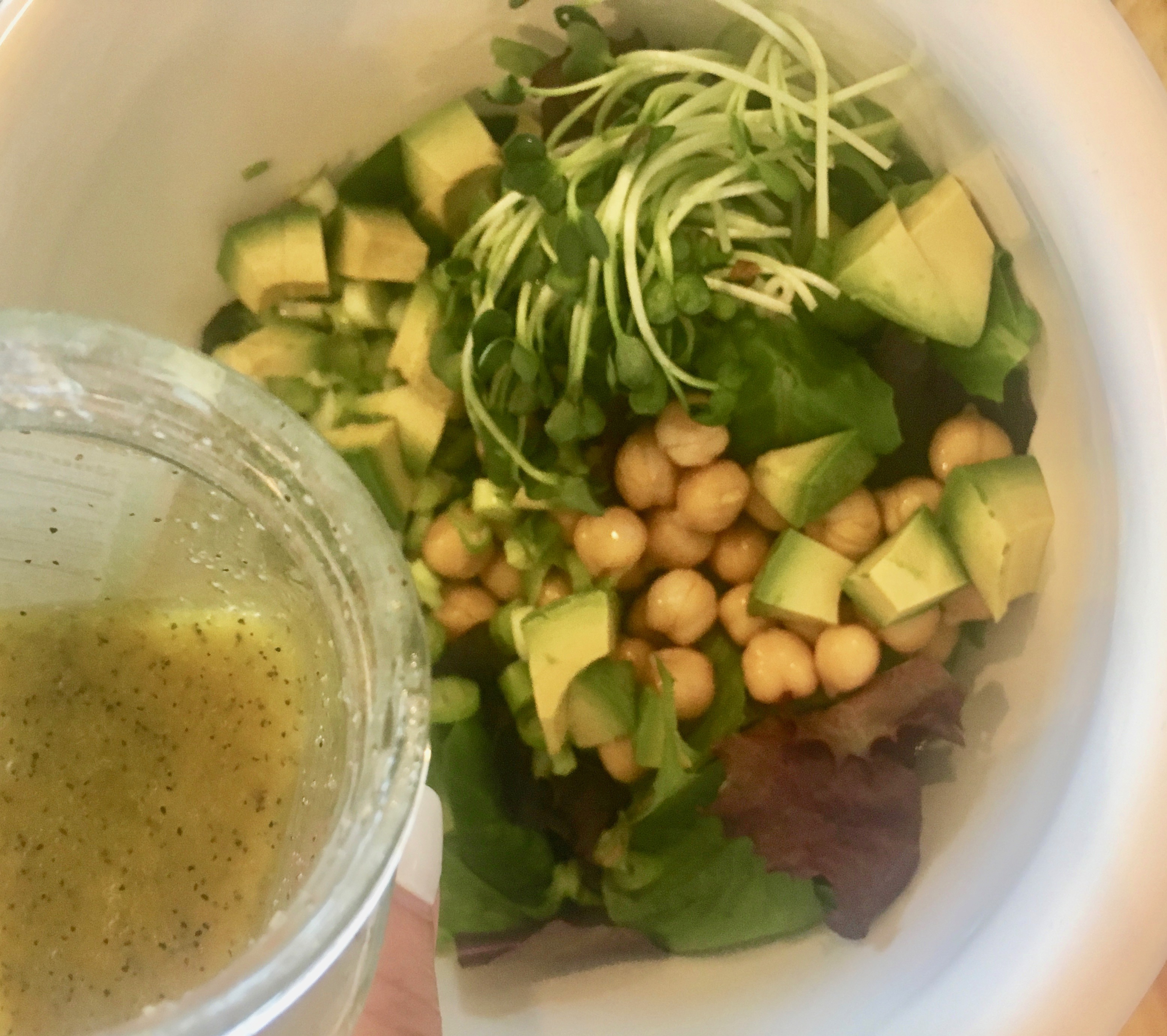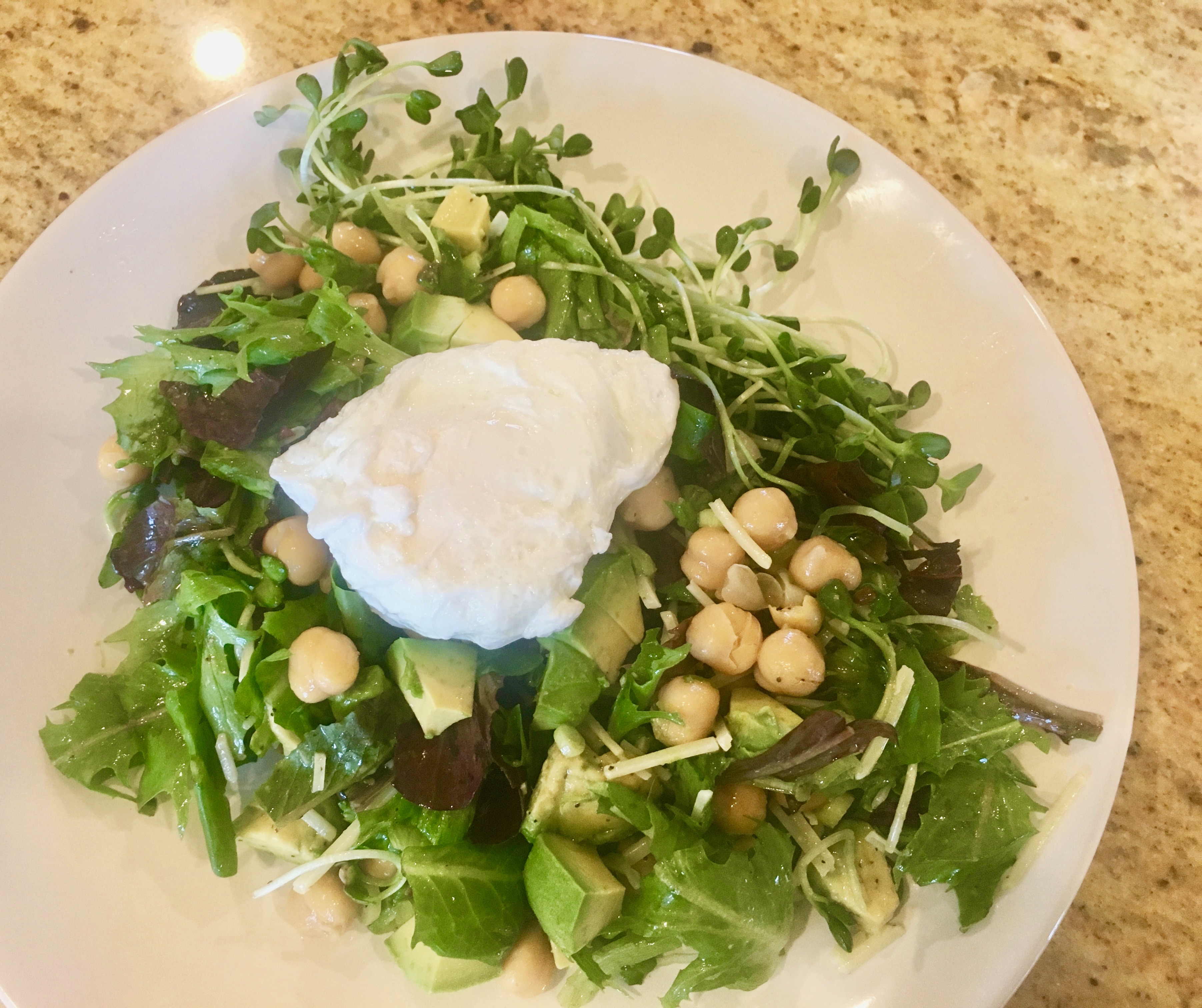 All I can say is, yum!