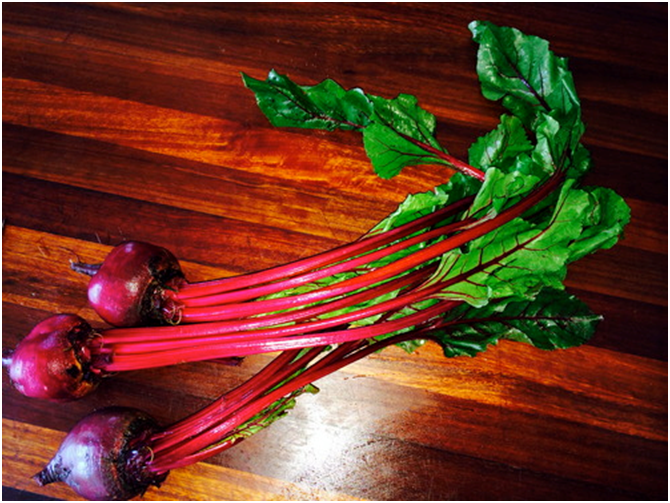 Wilted Beet Greens and Rainbow Chard
In winter, I crave warm greens. These two varieties are great together and neither requires removal of the stem. Unlike kale, both beet greens and chard have stems that are not too fibrous. Thus, it is not necessary to remove the stem prior to chopping, making the prep time that much quicker and easier. Usually, I just use swiss or rainbow chard on its own, but today I happened to have beets (greens and all) in my fridge. I love to see the greens not go to waste, and they have a very light and delicious flavor—a welcome addition to my wilted chard.
1 bunch of organic beets, stems and greens included
1 bunch organic rainbow chard
1-2 T. olive oil
juice of 1/2 lemon
fresh ground sea salt and pepper to taste
Wash and prep the greens as pictured below Then, heat a large skillet over medium-low flame. Add olive oil and heat until it runs quickly on a tilted pan. Add greens, stir to coat. Add fresh ground pepper. Stir 1-2 minutes, add the juice of 1/2 lemon (i usually just hand squeeze it over the pan and then fish out the stray seed or two) and a little fresh ground sea salt and slightly more ground pepper, if desired. Stir until fully wilted. Serve as a side at dinner or topped with leftover fish for lunch. Yum!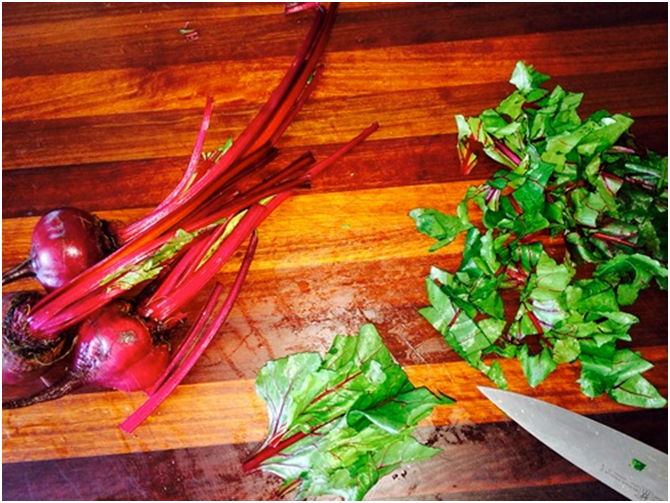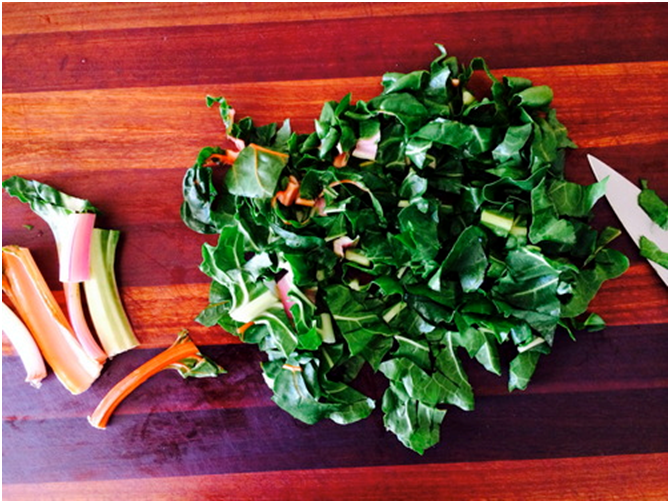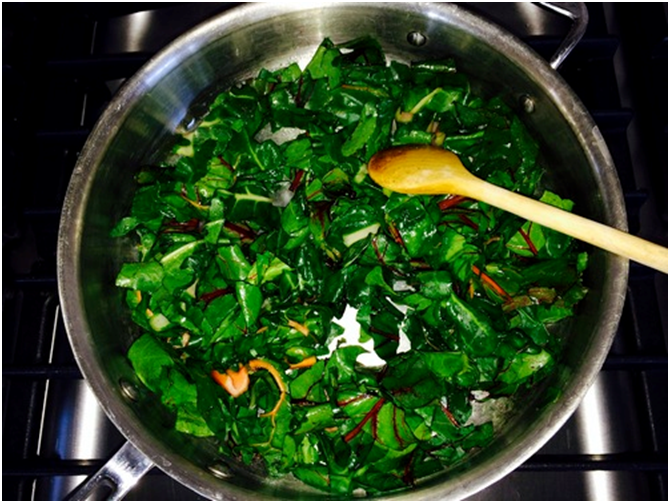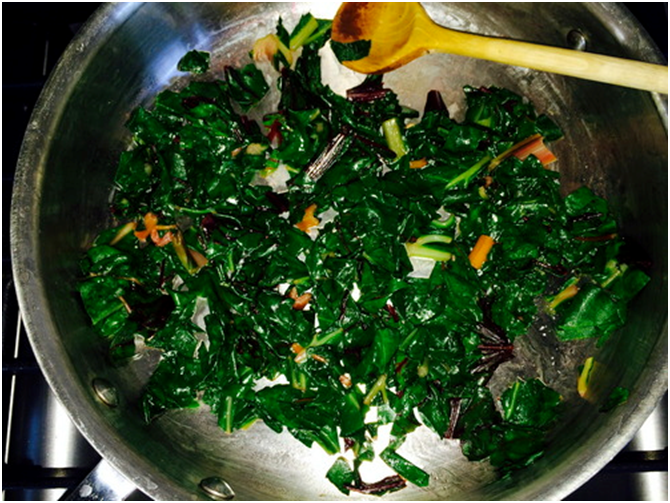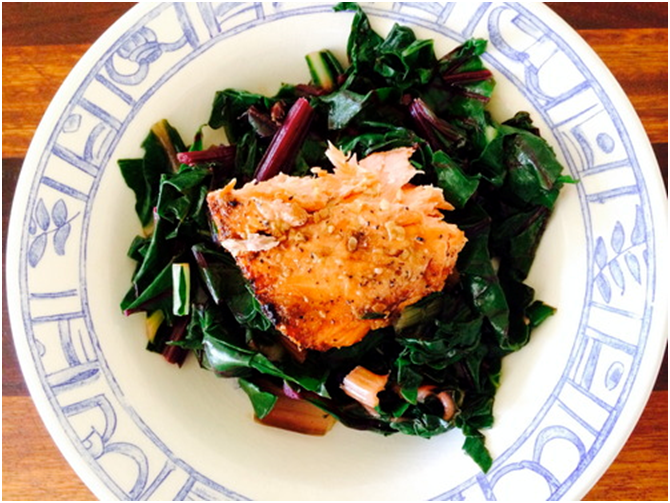 Here I topped it with leftover Steelhead Salmon from Nirvana Grille—simply delicious!