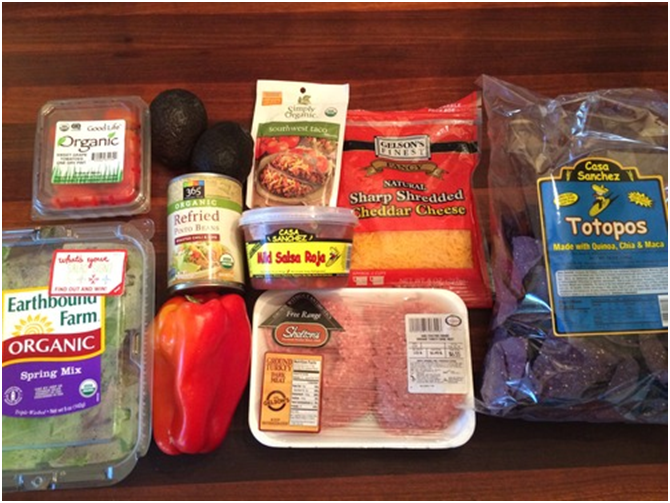 Sometimes deciding on what to make for dinner can be tough. So, often on a Tuesday, I'll go to the alliterative default: Taco Tuesday! This can mean soft tacos (with corn or flour tortillas), crispy shell tacos, fish, beef, chicken, ground turkey, fajita-style or even meatless tacos—the options are numerous. But for me, it is always a taco salad. Just start with lettuce and pile the fixings on to your plate and you are set. No dressing needed, just use salsa.
This is what my taco salad will be made of tonight: Mixed greens, tomato, beans, avocado, red bell pepper, crumbled quinoa/chia/maca chips and salsa (all pictured above). I may add in some garbanzo beans too.
See also my Taco Tuesday recipe posted in both the Poultry and Red Meat sections on January 15, 2014 for the more comprehensive recipe. Yum!