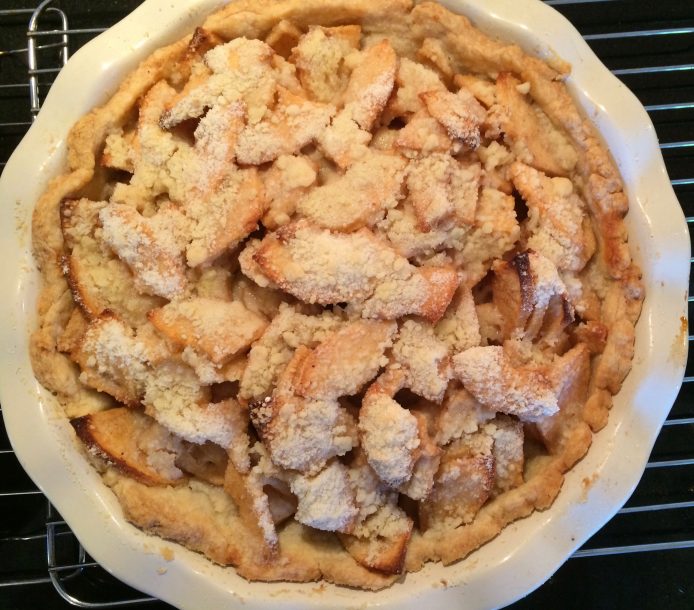 Apple Pie with Crumble Top
Apple pie has always been a long time favorite in my family, especially once I discovered the Apple Peeler/Corer gadget by Williams Sonoma. It really should be called an apple peeler/corer/slicer because it does all this and makes the preparation a joy–so much fun and so easy! So before you make this, go online, or to your nearest William Sonoma store, and get this marvelous tool. You will thank me. Once you have it, read on and get ready to make a simple delicious old-fashioned apple pie.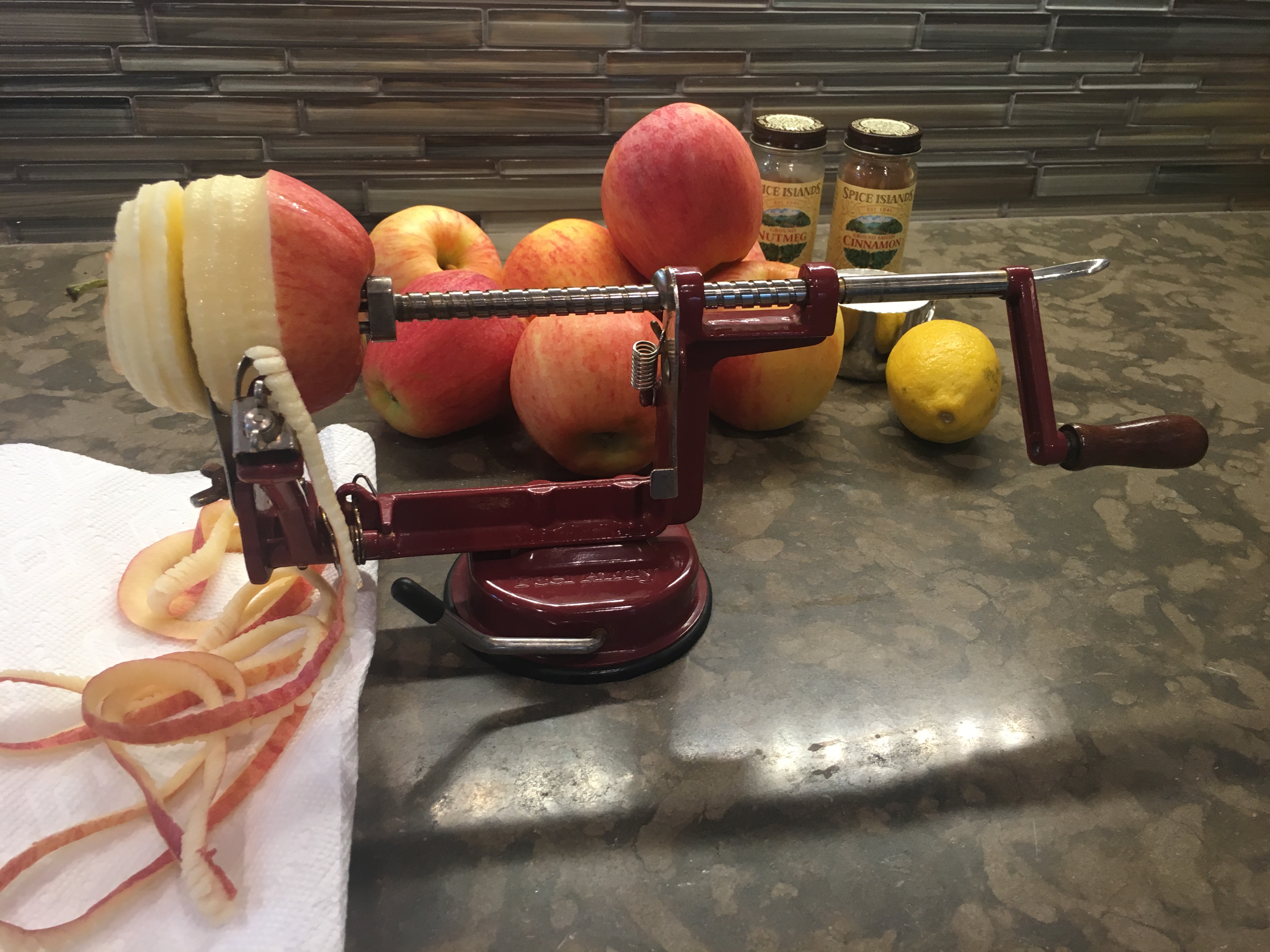 Ingredients:
2 ½ lbs. apples*, peeled, cored and sliced ½" thick**
½ cup sugar
1 heaping tsp. ground cinnamon
½ tsp. freshly grated whole nutmeg
1 Tbsp. fresh lemon juice
1 uncooked pie dough crust (see my separate Pie Dough recipe, or use store bought to save time)
For the crumble topping:
1 Tbsp. salted butter (vegan option: use Earth's Balance)
¼ cup all–purpose flour
1/8 cup sugar
½ tsp. baking powder
½ tsp. ground cinnamon
1/4 cup finely chopped walnuts (optional yummy addition)
Directions:
Preheat oven to 400 degrees.
In a large bowl, gently toss together the sliced apples, sugar, cinnamon, nutmeg and lemon juice.
Pour the apple mixture into a pie dough lined pan, mounding it slightly in the center.
In a small bowl, combine all crumble topping ingredients (except walnuts) and, using your fingers, mix together until all the butter is incorporated into the dry ingredients and the overall mixture is made of lentil-sized small pieces. Add finely chopped walnuts if desired and mix in with a fork. Spread the crumble topping evenly over the top of the apple mixture.
Bake for 45-50 minutes, or until apples are tender and crumble is golden brown.
Transfer pie dish to a wire rack and let cool at least 20 minutes before serving. If you notice excess liquid accumulation, pour it off over a sink before setting pie aside to cool. Yum!
*Tart, firm apples are best for baking, such as Braeburn, Jonathan or Pippin. Sometimes I use Granny Smith and sometimes I use Gala apples (as shown below) if there are nice and firm and fresh.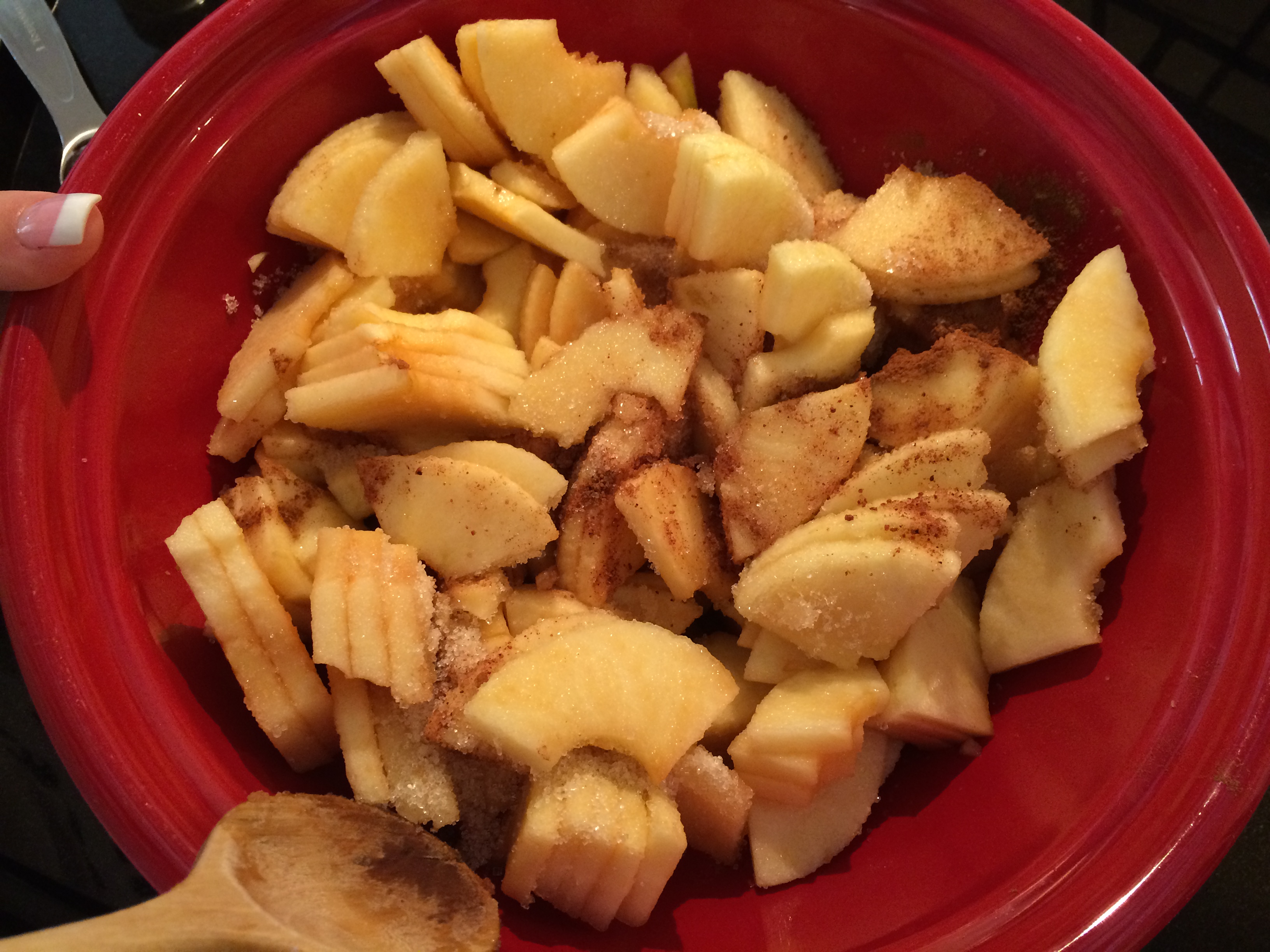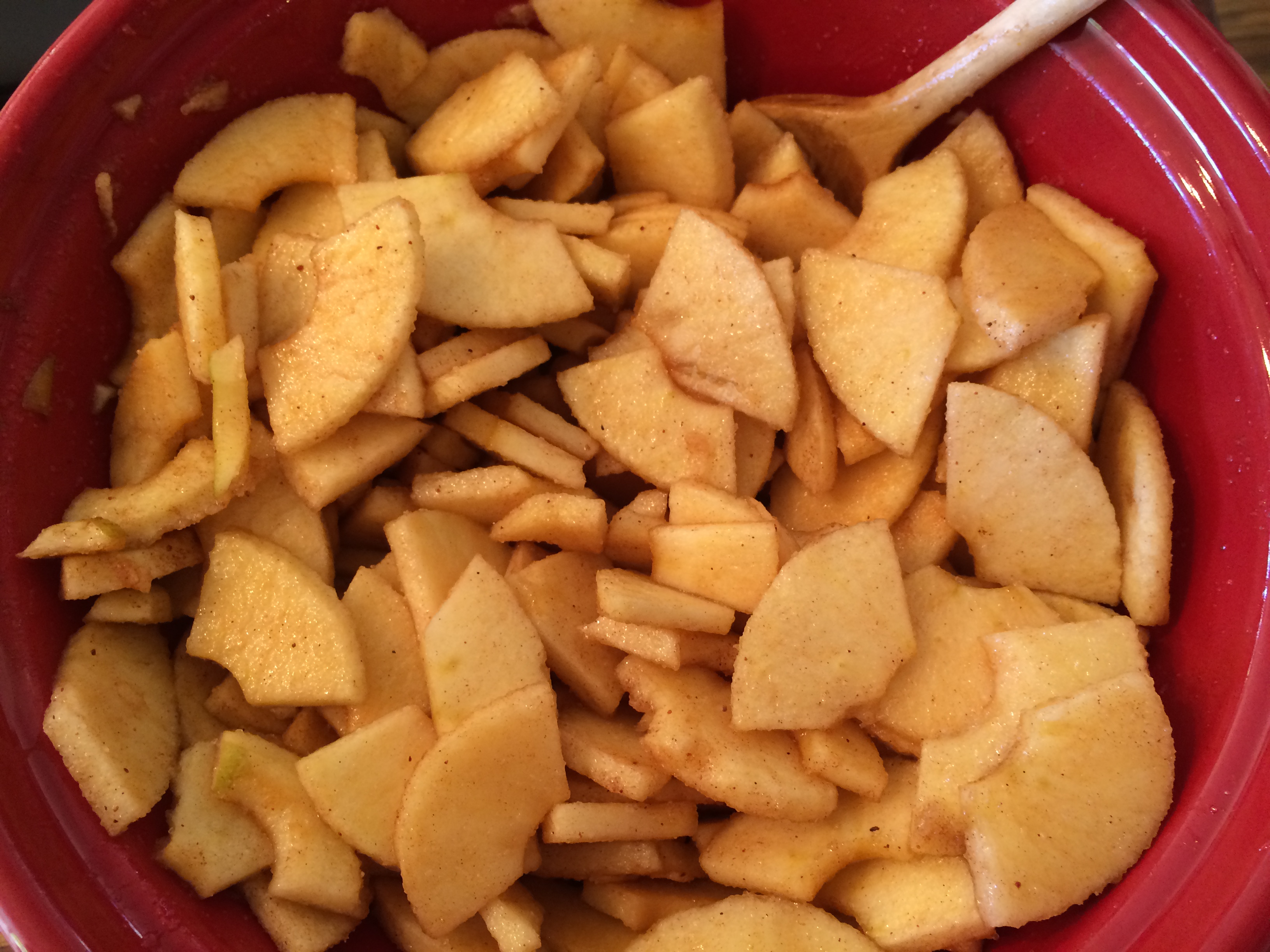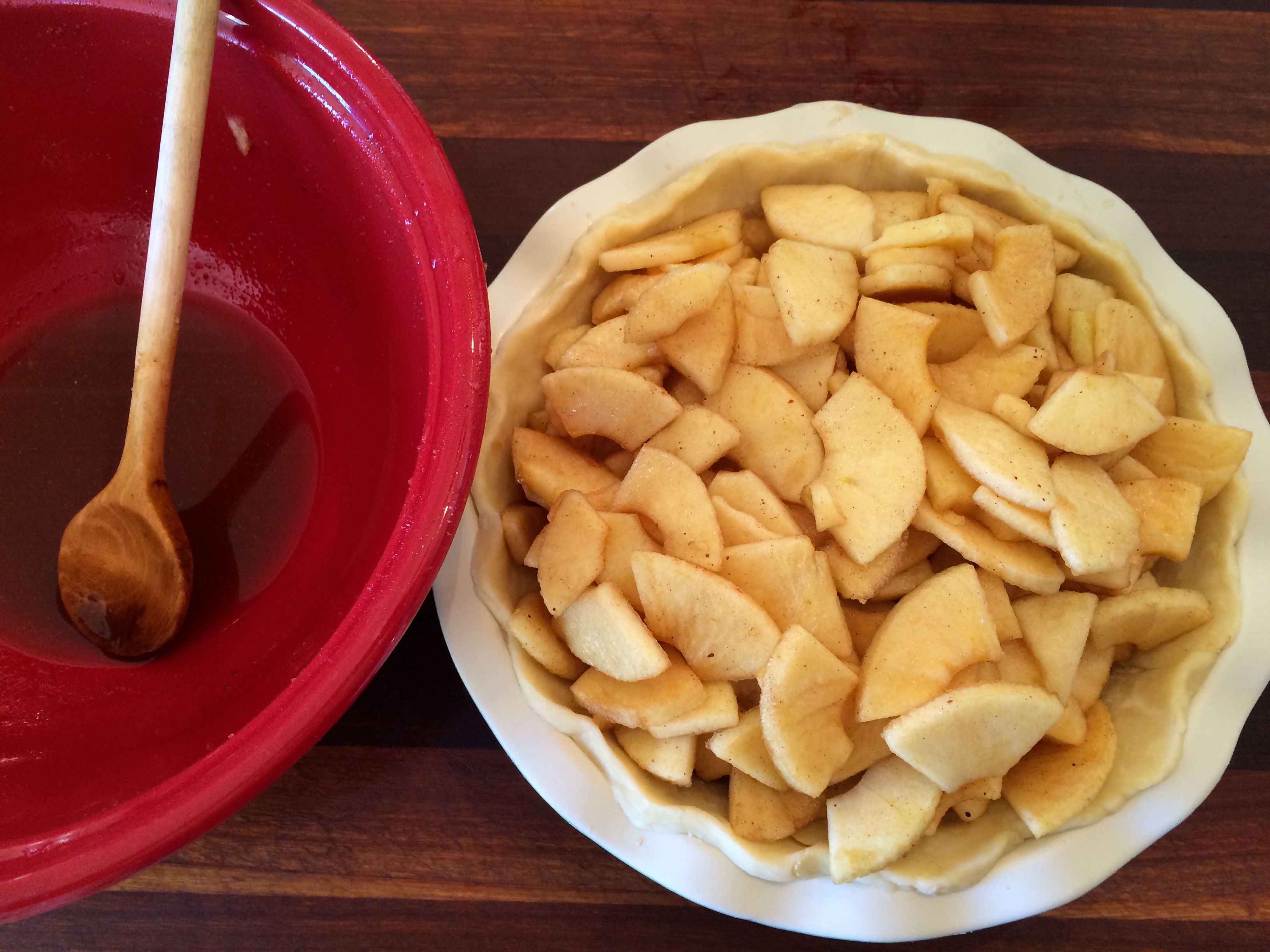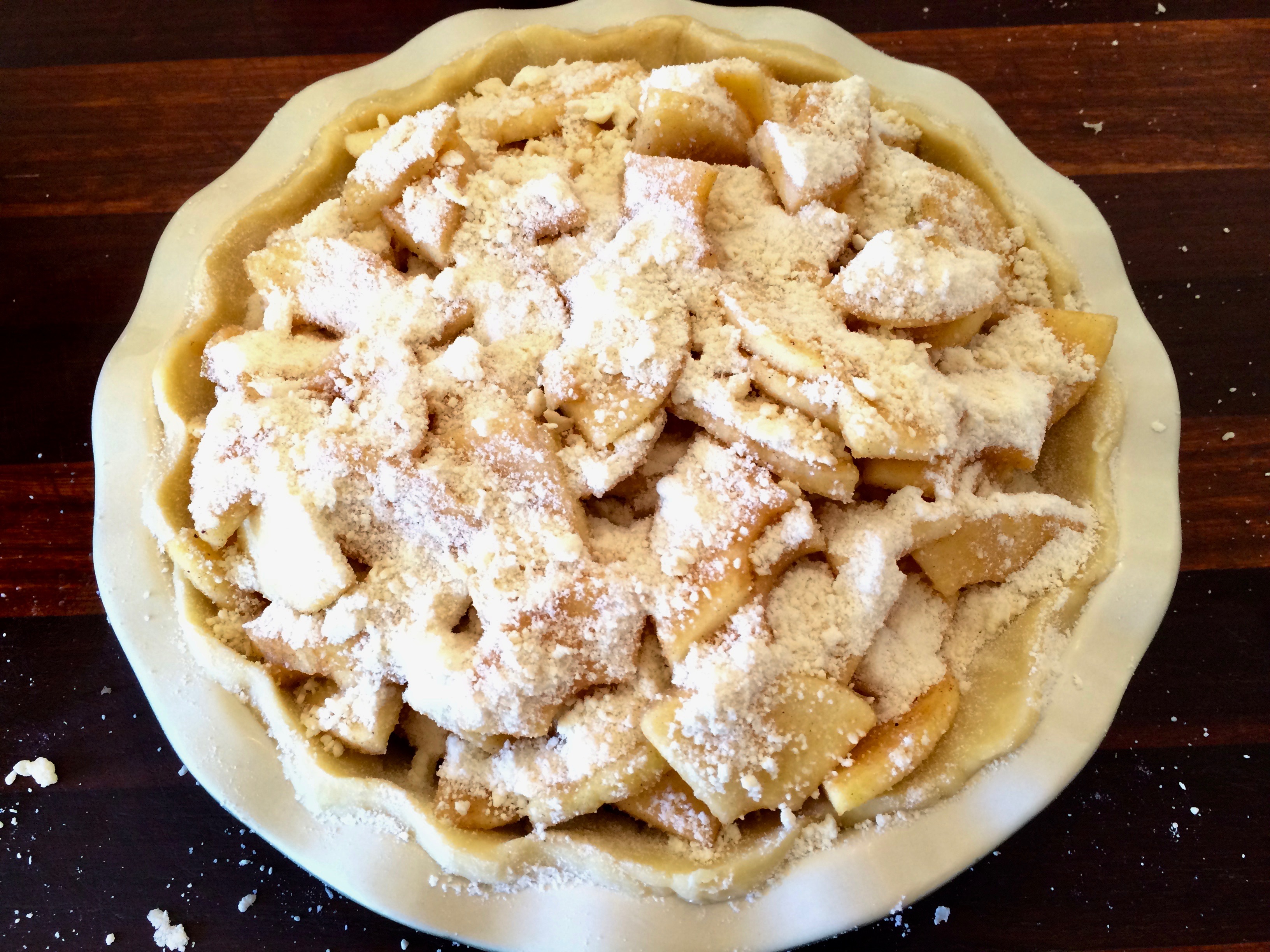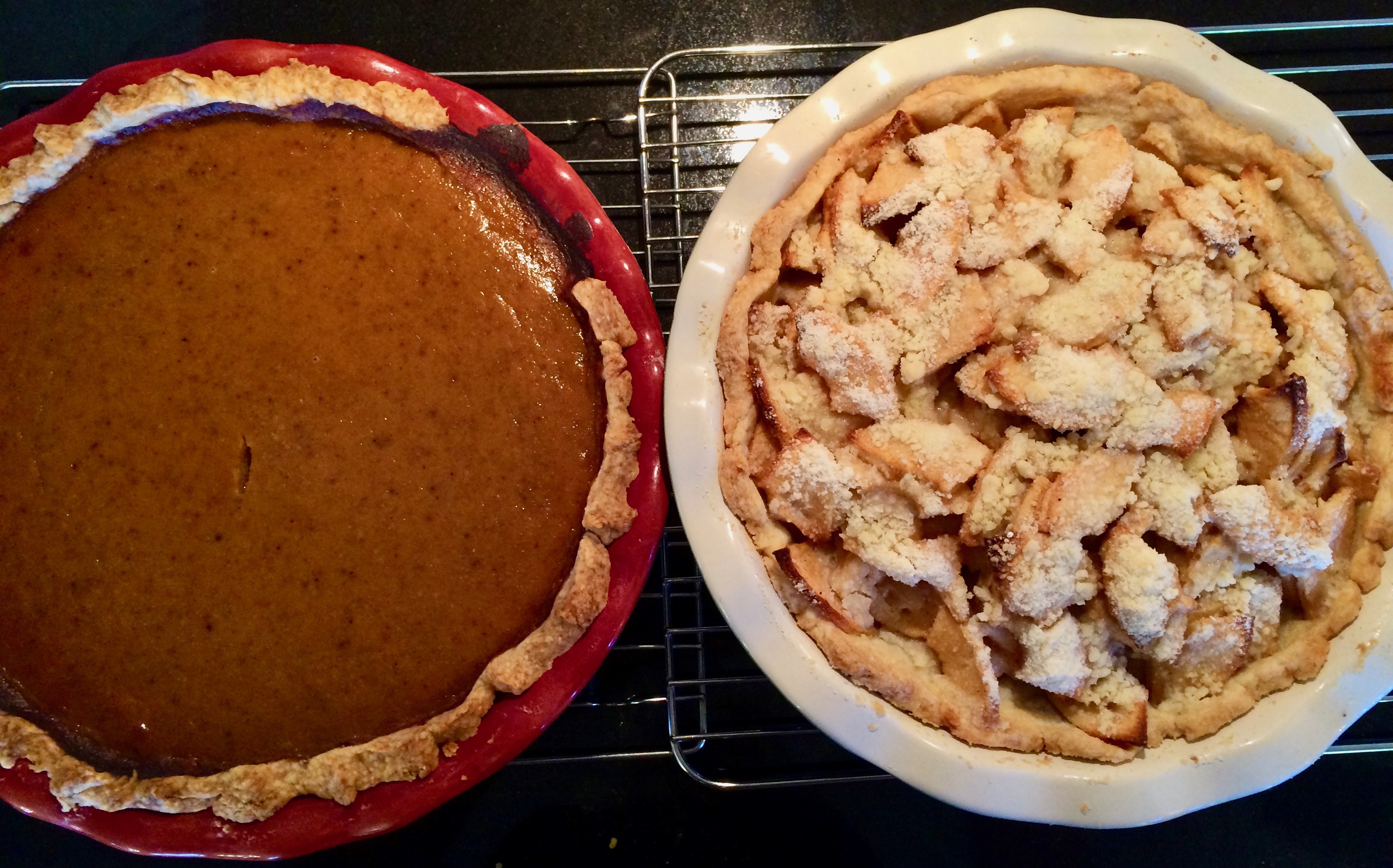 Can you just smell these? I'm getting excited to do some baking now! Yum!
And here below…my kids who I miss hanging around the kitchen, when they were home from college for Thanksgiving 2014, pies were out of the oven and it was time for hugs. A previous time…gotta love all the moments!