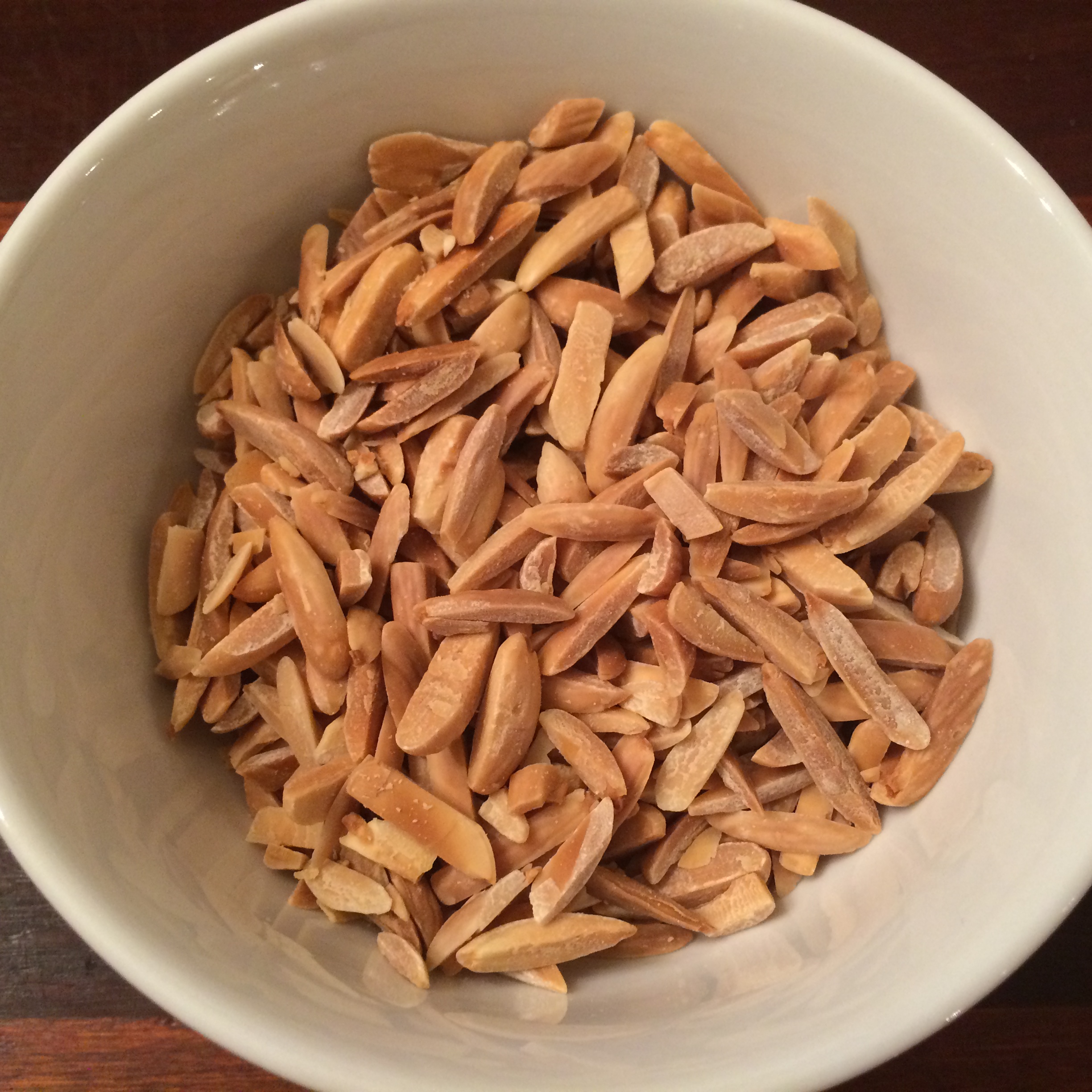 Slivered almonds are great in a salad but roasted slivered almonds are even better! Easy to make and oh so flavorful, once roasted they will keep in an airtight container for a week, maybe more. So roast 'em up and then use them in salads, over yogurt, mixed into cooked quinoa or all by themselves as a snack! Check out my Persimmon and Spinach Salad or Red Quinoa and Kale for two recipes that include these yummy nuts. Rich in healthy fats and a good source of protein, your body will love these.
Preheat oven to 350. Arrange slivered almonds in a single layer on a rimmed baking sheet. Place in oven on top shelf for 8-10 minutes, until they become fragrant and slightly browned. Let cool several minutes before using; store leftovers in an airtight container.
You can use this same technique for other nuts as well–try roasting pistachios and hazelnuts for some variety. Yum!