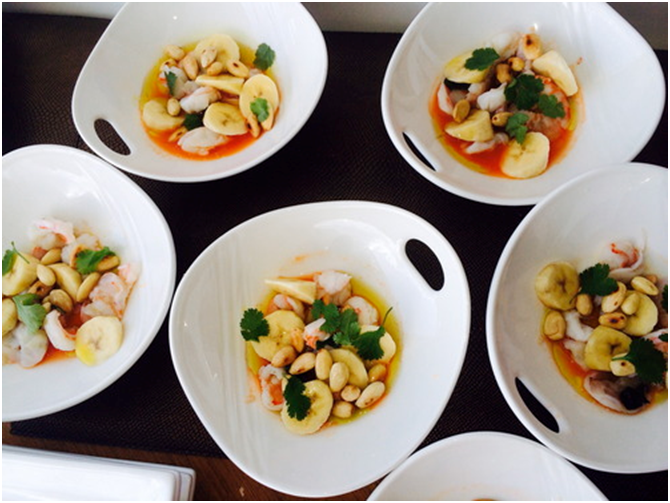 On A Yacht in the French West Indies Catered by Jean-Goerges, Eden Rock Hotel
This was a fabulous milestone birthday celebration for my amazing and taleted fashion designer friend, Deborah Drucker. She and her husband, Lee Rocker of The Stray Cats, sure know how to do it up in style!
The Menu:
Shrimp ceviche with cilantro, banana and marcona almonds
Heirloom tomato mango avocado salad with basil, jalepeño, cherry tomatoes and radish
Salmon, tuna and sliced avocado sushi on crispy rice
Grilled lobster tails
Whole grain seeded rolls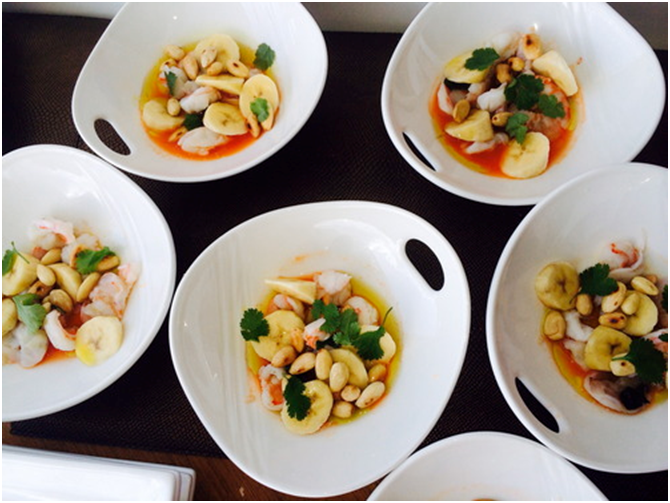 This tastes like it has lemon juice and chili oil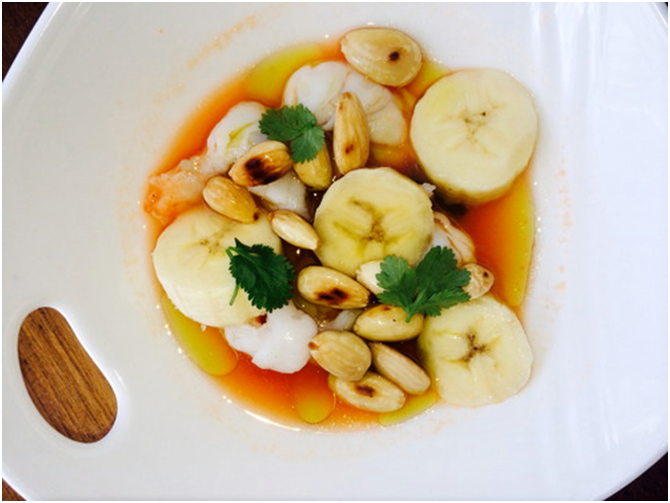 Tomato, Mango and Avocado Salad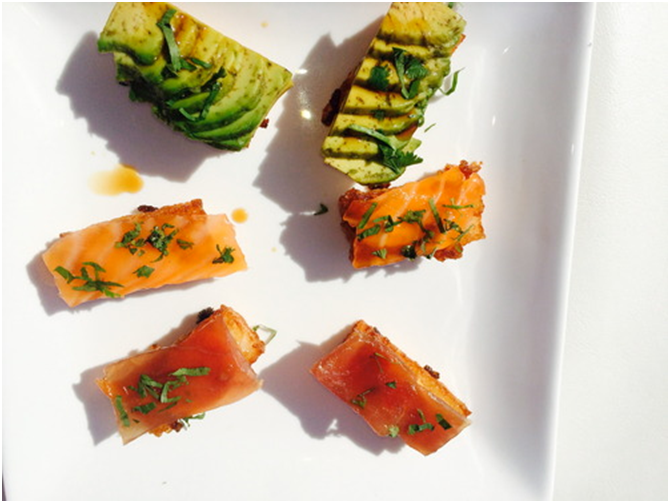 Most delicious sushi on a yacht ever!!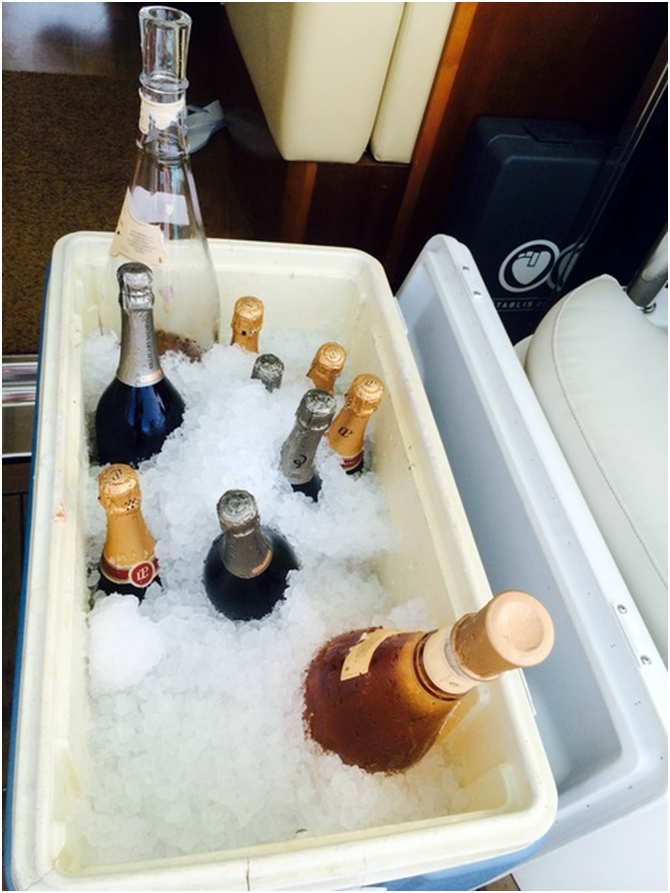 The necessary libations…what's a day at sea off St Bart's without a little rose and champagne?