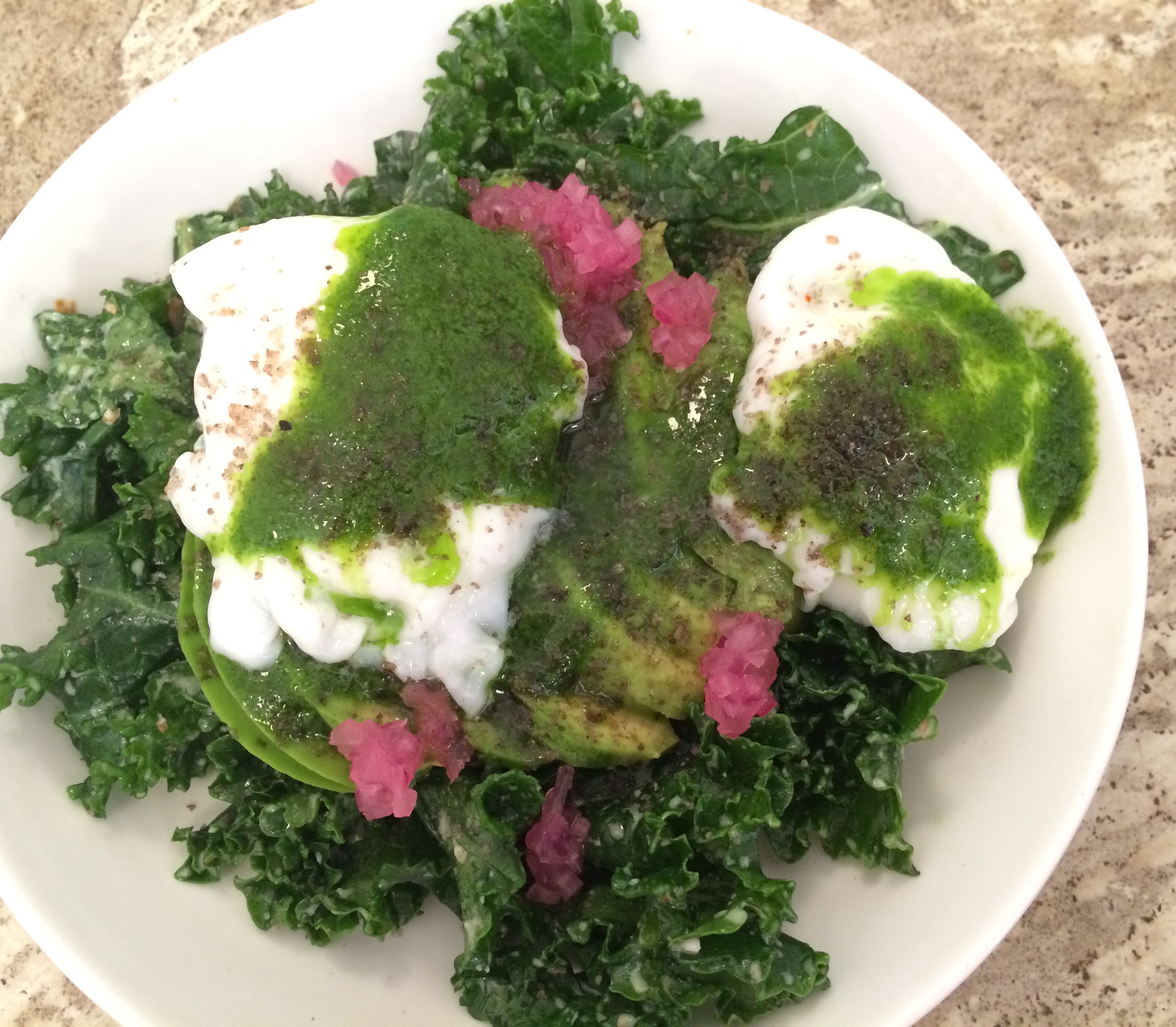 El Rey Coffee Bar and Luncheonette
My new favorite casual neighborhood cafe on the Lower Eastside in NYC—great for a quick and delicious breakfast! Order at the counter, take your number and beverage, then sit wait to be served. It's all counters and bar stools at this bright and cheery small spot. With floor to ceiling windows onto Stanton Street (with a crowd that overflows on to sidewalk tables and benches on a sunny day) and a rear counter that looks right into the tiny kitchen/prep area, this contemporary eatery has a unique menu (cooked to order food starting at 11am, homemade baked goods from 7am) with mouth watering plant-based vegetarian and vegan items, many of which include their signature Chimichurri sauce made with parsley, tarragon, mint, garlic, pickled red onion, lemon and olive oil. Yum!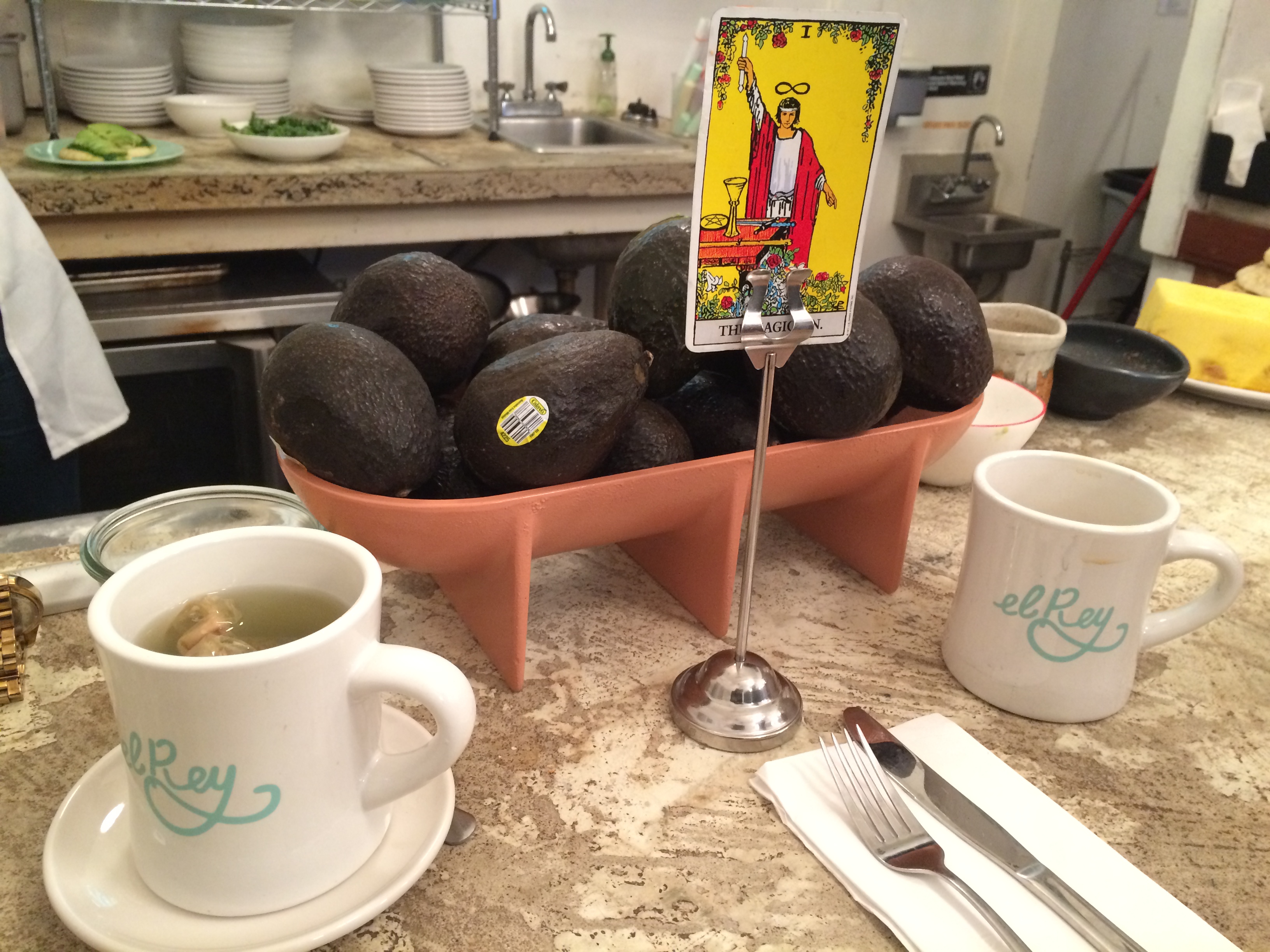 I love the tarot card number placards with roman numerals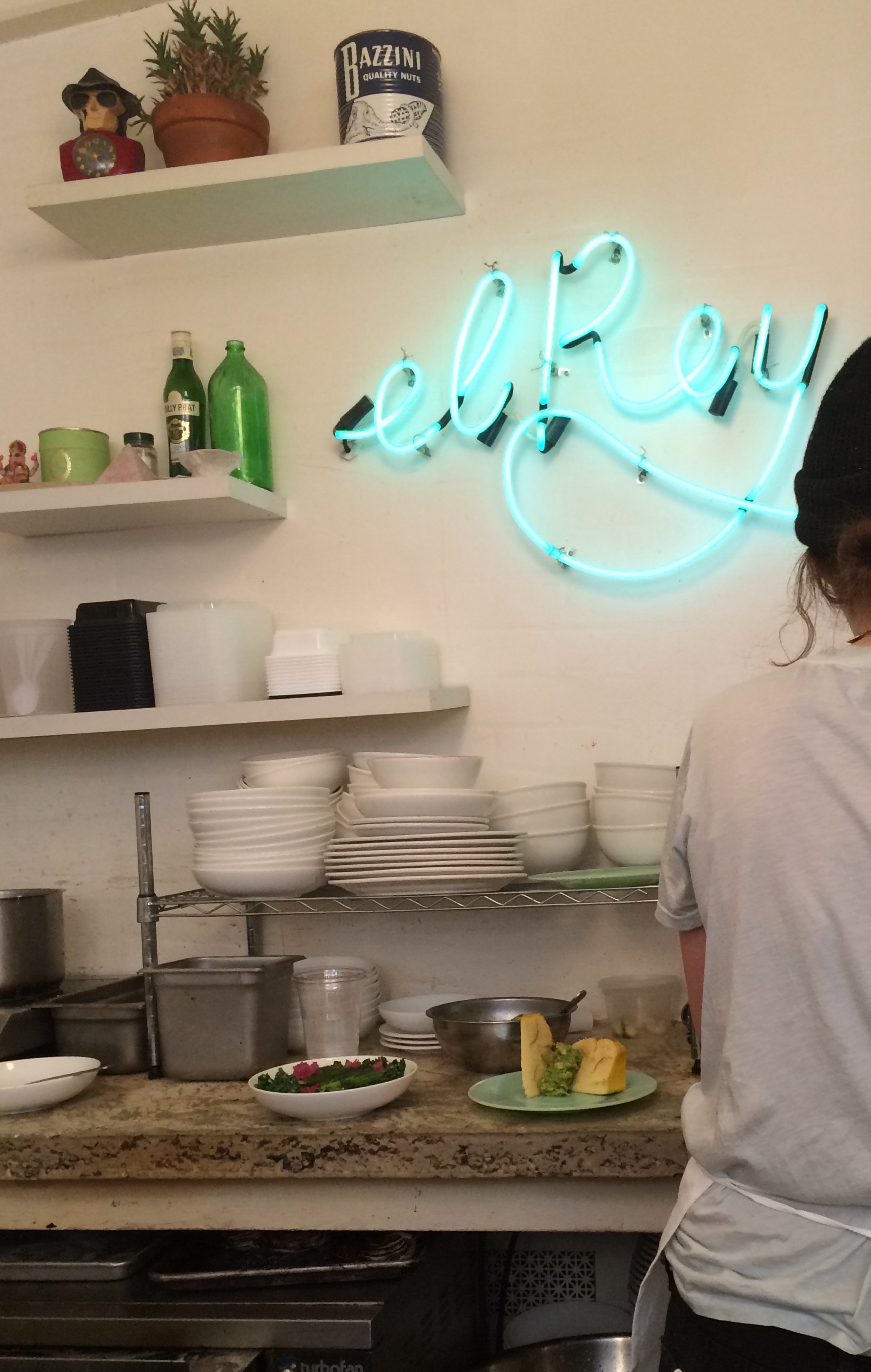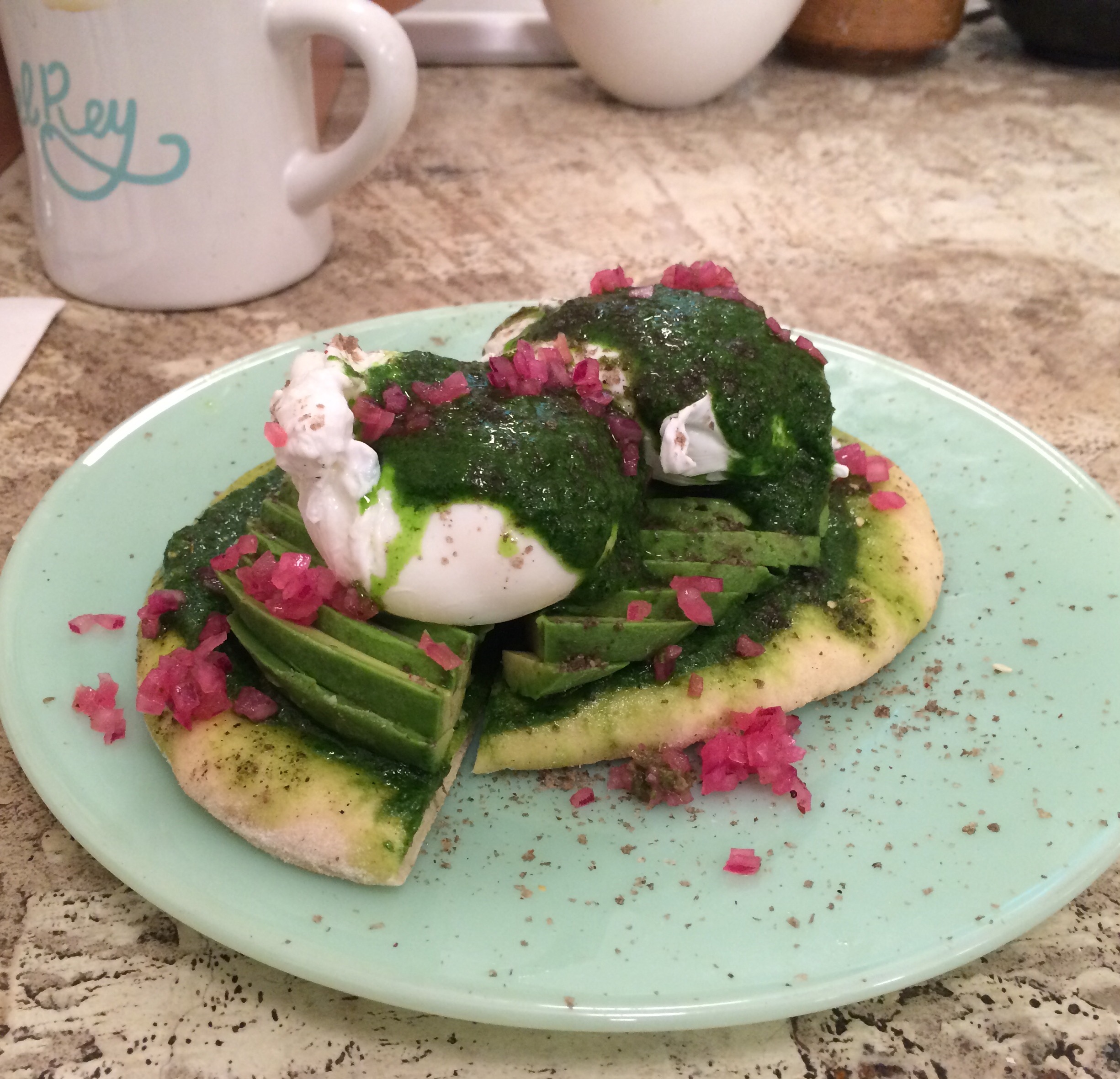 Avocado Del Sur with homemade flatbread and two poached eggs, garnished with pickled red onion and their signature Chimichurri sauce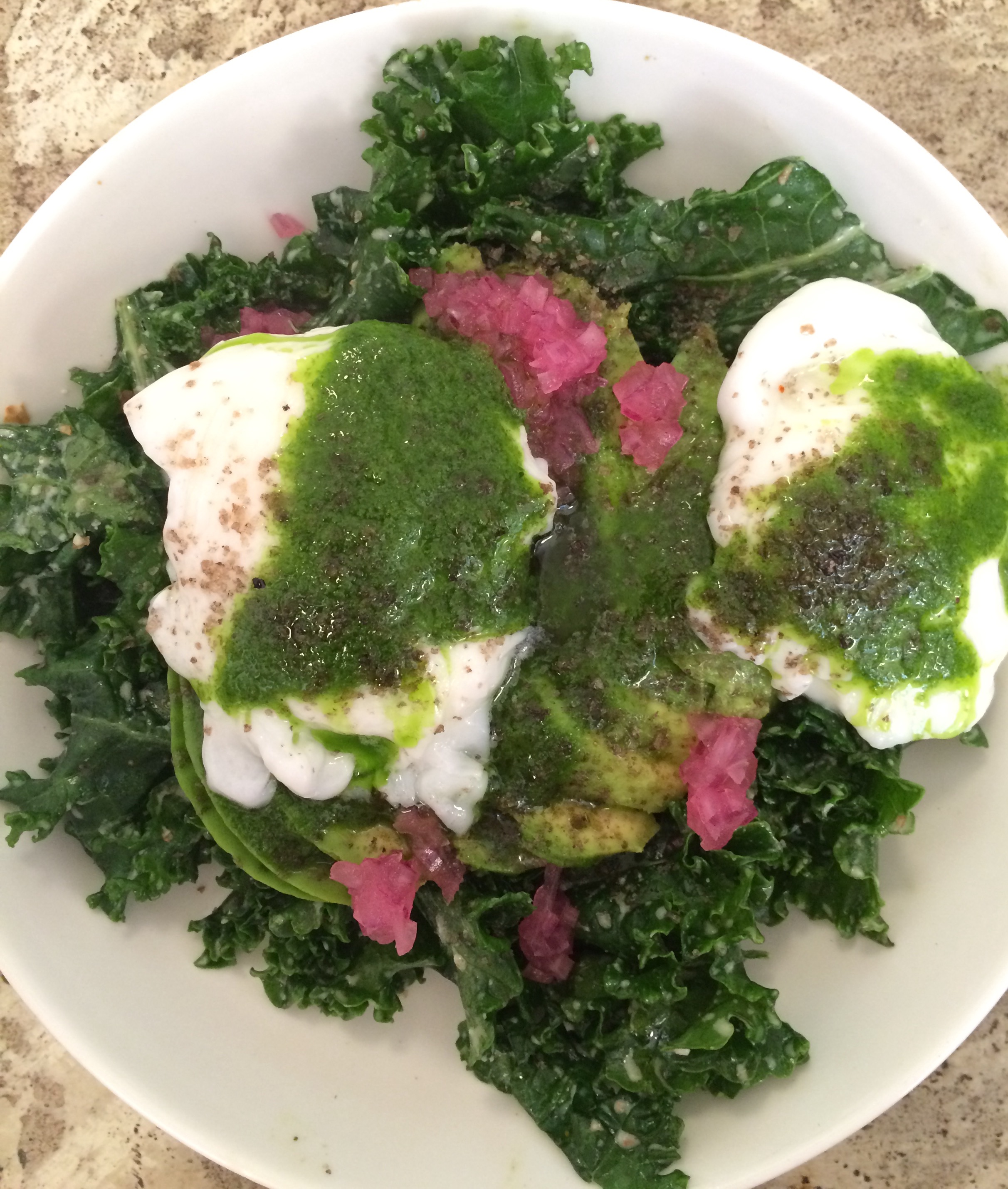 My special order version of the Avocado Del Sur with two poached eggs–on a bed of kale salad, of course!Remember, you can only get what you want, the way you want it, if you ask. And always remember to smile and say please.