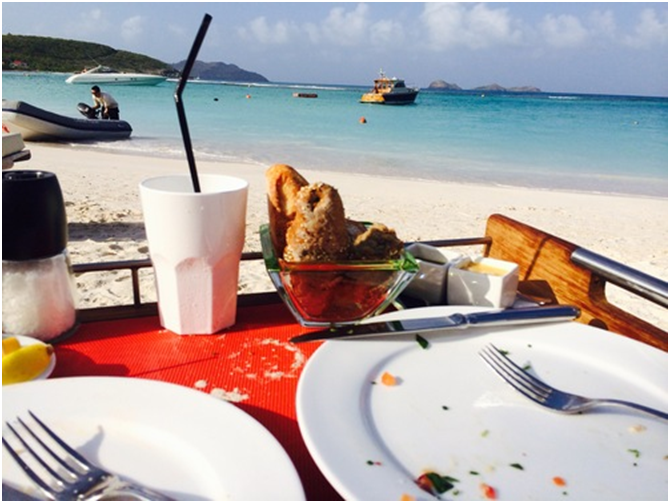 Lunch on the beach:
Watermelon and goat cheese drizzled with olive oil (quite simple…this is literally all is it: cubes of fresh watermelon stacked 2 or 3 high like a pyramid, dotted with soft crumbled goat cheese and drizzled with excellent olive oil…refreshing and delicious))
Fresh poached lobster salad with lemon wedges (I got the dressings on the side; the secret to the delicious-ness of this salad is the oh-so-tenderly butter-poached lobster…it melts in your mouth. Several lemon wedges and a little fresh ground pepper and salt is all it needs. Yum!)
Above, all that was left… Below, the lobster salad a couple days later…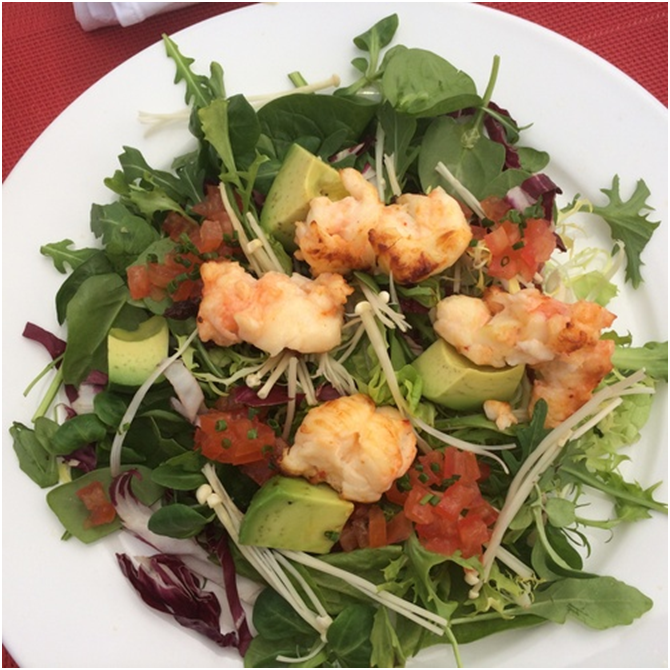 Truth be told, it tastes more amazing than it looks. Maybe it was the magic of the place!