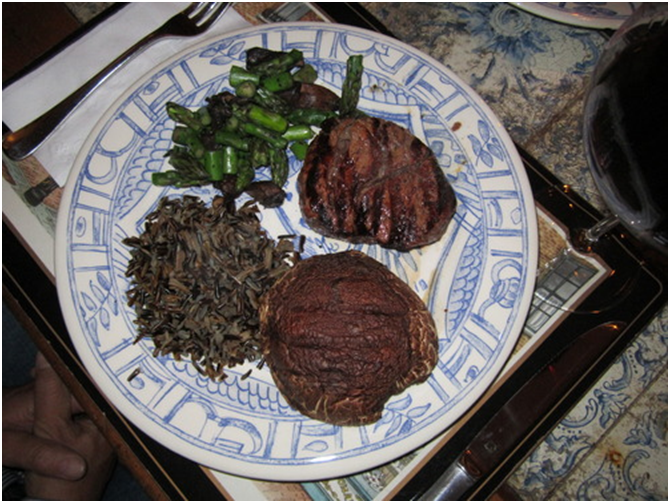 Steak with Portobello Mushroom, Asparagus and Wild Rice
This is a great weeknight dinner that you can prepare entirely during the time that the wild rice cooks—in 45 minutes to an hour. I don't often eat red meat but from time to time I get a desire for it and it's a great source of iron! The ingredients are listed below and the recipe instructions appear in photos…happy cooking and bon appetit!
4 oz. wild rice
2 1/2 cups organic chicken broth
1 lb. natural beef loin filet mignon steaks (or your preference)
3 portobello mushrooms
1 bunch asparagus
Extra virgin olive oil
Ground Pepper and sea salt
Serves 3-4
First, take the steaks out of the fridge to bring closer to room temperature.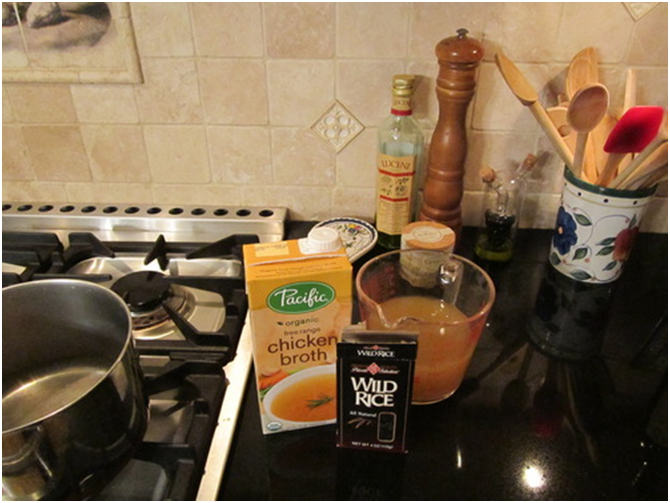 Cook wild rice according to box instructions…I prefer to use chicken broth instead of water for added flavor. Cook less time for more firm rice, more time for a softer texture. I cooked it about 45-50 minutes, drained the excess liquid at the end and kept it covered until ready to serve.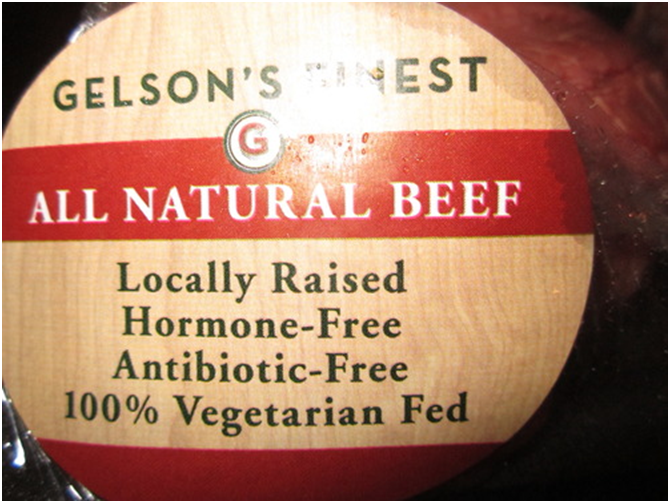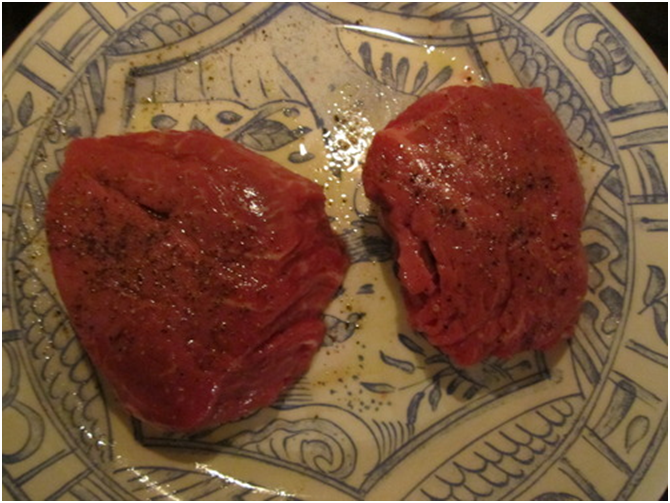 Rub with olive oil on both sides and season with ground sea salt and pepper.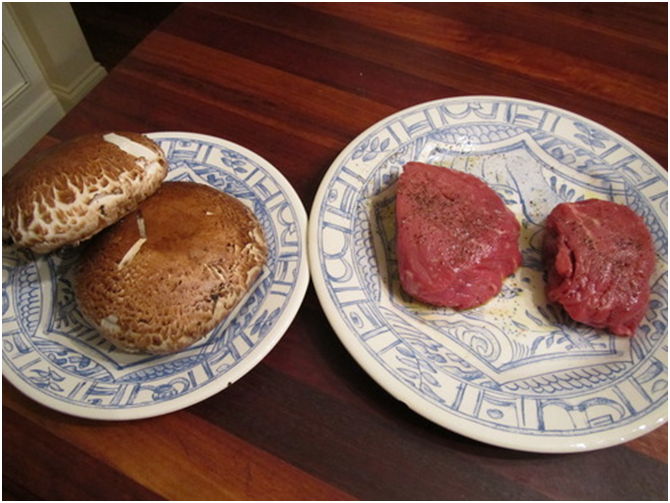 Wait until about 25 minutes prior to serving time, then pre-heat grill (10 minutes), cook (8-12 minutes) depending on thickness and desired doneness. Once off grill, cover with foil 2-5 minutes to seal in juices.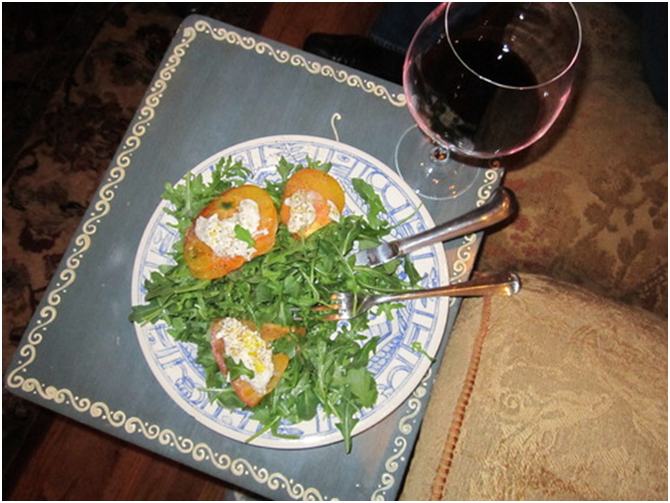 Serve leftover arugula, heirloom tomato and burrata drizzled with olive oil and dusted with fresh ground pepper as an appetizer to your hungry husband while you continue to prepare dinner.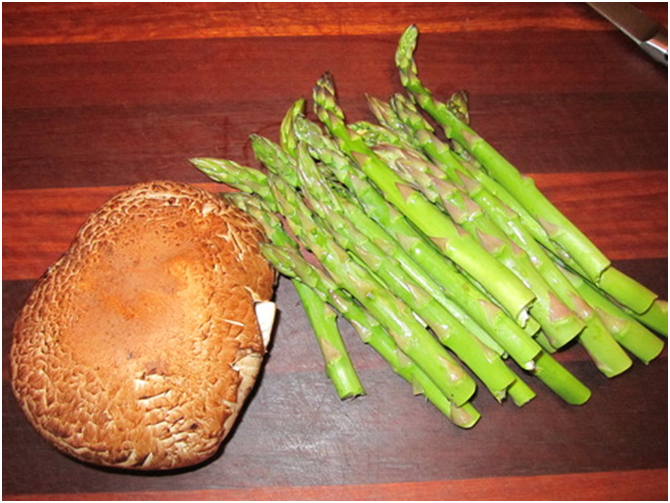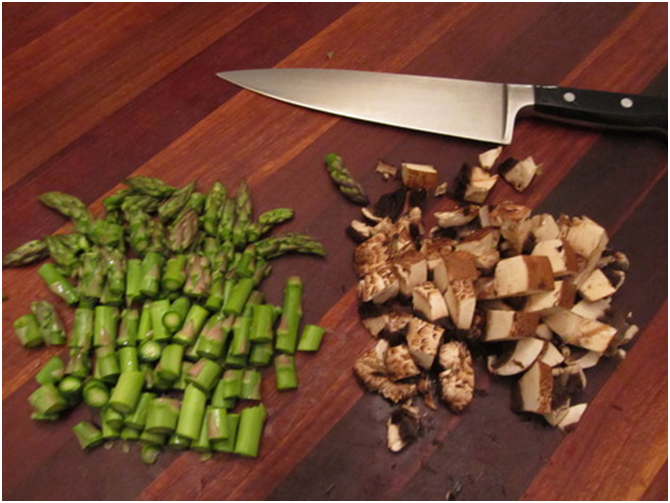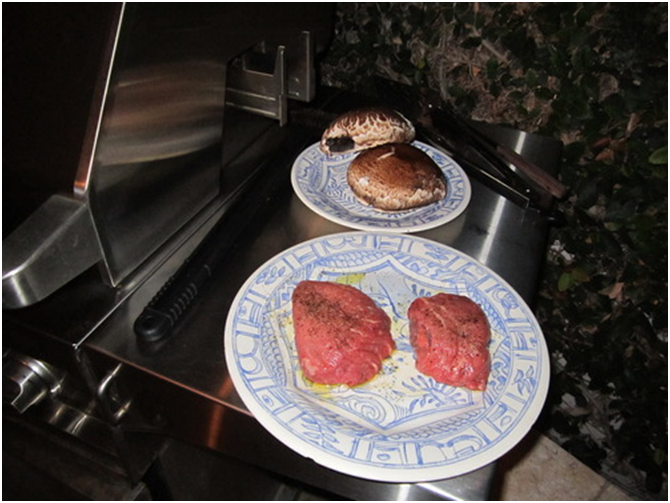 Once you put the steaks and mushroom on the grill, start the asparagus mushroom saute. Heat pan and then heat a 1-2 T. olive oil before adding mushrooms…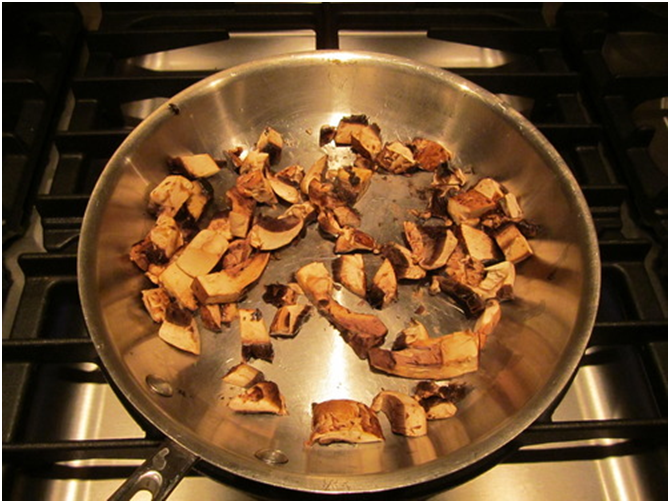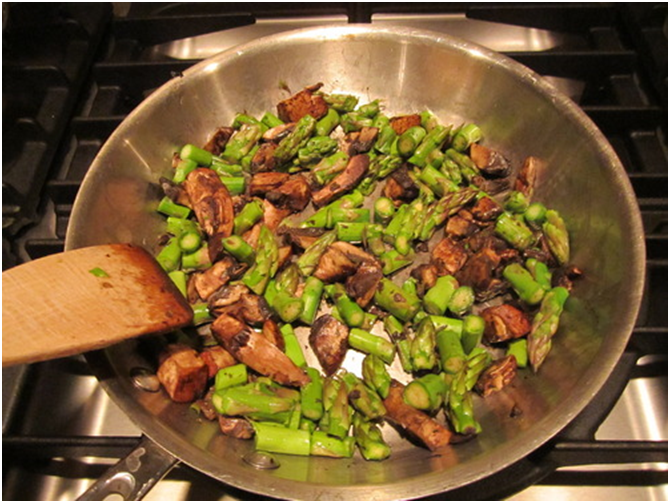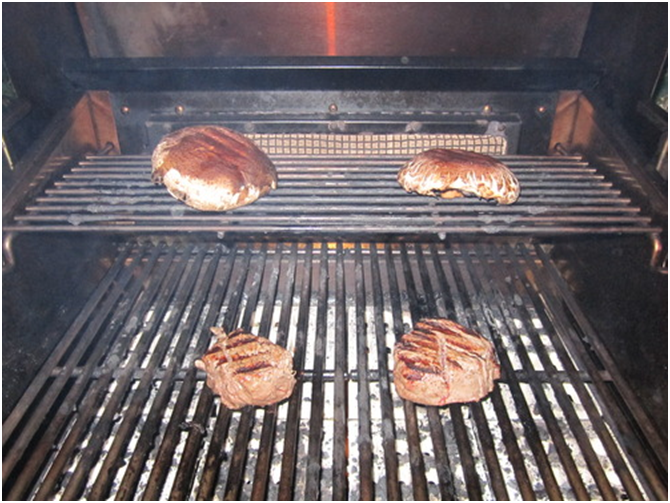 I cook the portobello mushrooms on the higher shelf to avoid charring. Grill the steak on a medium high temp for 4-5 minutes each side for medium rare steak.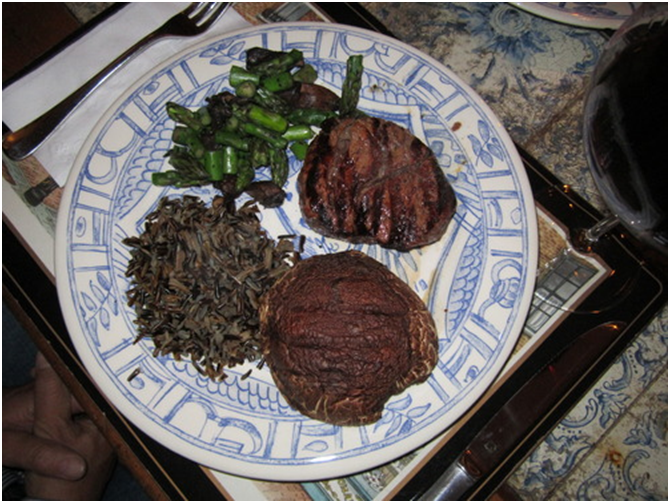 This is my husband's serving. I probably should have mixed his wild rice and asparagus mushroom saute together. Feedback from Jeff and Ryan was that the asparagus mushroom tasted too much like just asparagus and mushroom. I, however, love to taste the vegetables. Most may prefer the melange.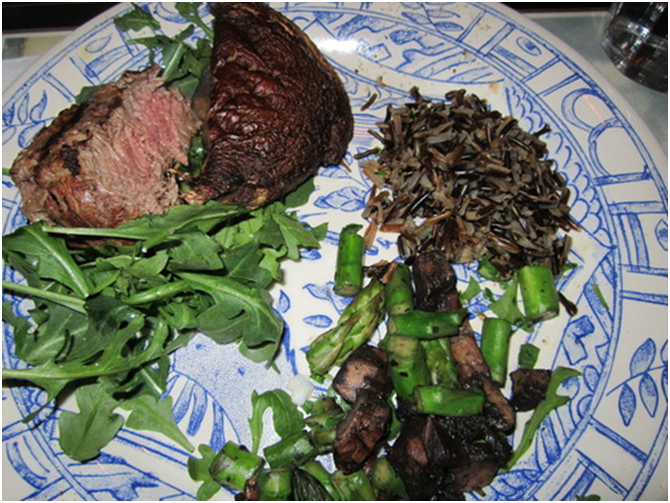 My plate has a small serving of the beef on a bed of the remaining arugula from the appetizer, half a grilled portobello mushroom and a small portion of wild rice and sauteed vegetables. Yum!